Last Updated On 16 October,2017 01:21 pm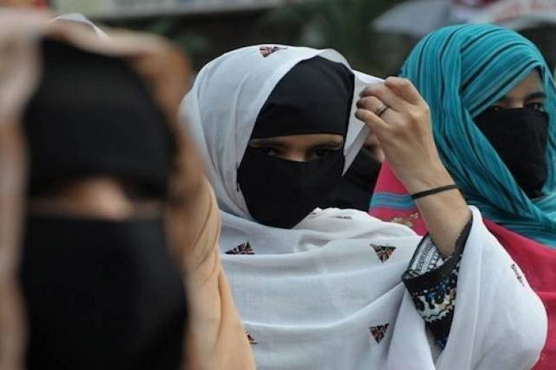 Delhi emerged as the world's worst megacity for sexual violence against women. Photo: AFP
(Web Desk) - Karachi is the world s second most dangerous megacity for women while Cairo ranks as the worst megacity according to the first international experts poll on how females fare in the rising number of cities with over 10 million people.
According to the findings by Thomson Reuters Foundation (TRF), Karachi was ranked as the second most dangerous megacity for women overall, alongside Kinshasa. The most populous city in Pakistan with an estimated 17 million people, Karachi was ranked second worst when respondents were asked if women were are risk of harmful cultural practices such as female genital mutilation and forced marriage. The city came third worst on two other questions – when respondents were asked if women had access to good healthcare and if women had access to economic resources such as education, land, and financial services.
The Thomson Reuters Foundation survey asked experts in women s issues in 19 megacities how well women are protected from sexual violence, and from harmful cultural practices, and whether they have access to good healthcare, finance and education.
After Cairo and Karachi, Kinshasa in Democratic Republic of the Congo and the Indian capital New Delhi were ranked as the worst megacities for women.
Meanwhile, London was ranked as the most woman-friendly, then Tokyo and Paris.
Women s rights campaigners in Cairo said traditions dating back centuries made it a tough city, with discrimination rife.
"Everything about the city is difficult for women. We see women struggling in all aspects. Even a simple walk on the street, and they are subjected to harassment, whether verbal or even physical," said high-profile Egyptian journalist and women s rights campaigner Shahira Amin.
Sexual harassment
Delhi and Sao Paulo emerged as the worst cities when respondents were asked if women could live there without the risk of sexual violence, including rape, attacks or harassment.
The fatal gang rape of a woman on a Delhi bus in 2012 led to a wave of public protests and jolted many in the world s second most populous country out of apathy over the treatment of women, forcing the government to toughen penalties for sex crimes.
Since then a spike in media reports, government campaigns and civil society programmes, have increased public awareness of women s rights and emboldened victims to register abuses.
Authorities recorded four rapes every hour in India in 2015.
"Even after the Delhi gang rape, we are seeing rising cases of sexual violence. All the measures taken so far are welcome, but they are not enough," said lawyer Rishi Kant from Shakti Vahini, a charity that supports rape victims.
"These rapists act because they know they won t get caught. So strengthening the police and courts to effectively investigate, prosecute, convict and punish is key."
In Sao Paulo, women are increasingly using social media to denounce sexual violence, including writer Clara Averbuck, who launched an online campaign in August after she was sexually assaulted by a taxi driver.
A poll conducted by Datafolha for the Brazilian Forum of Public Security this year found one in three Brazilian women aged 16 or over had suffered physical, verbal or psychological violence in the previous year but 52 percent did not report it.
"I ve never been so violated as in Brazil," Averbuck told the Thomson Reuters Foundation. "I m not speaking only about physical rape. In London, in New York, I feel very comfortable because they treat me like a human being. Here they treat you less than a human being."
London best, Tokyo safest
At the other end of the scale, London was named the best city, buoyed by Britain s free and universal National Health Service, as well as coming top for economic opportunities.
London Mayor Sadiq Khan said women were now leading at every level of society in London - in public service, the arts, politics, science and business - but there was more to do.
"The progress we re making as a city is not happening fast enough," he told the Thomson Reuters Foundation. "We must redouble our efforts to remove any barriers to women s success and to unlock their full potential."
Tokyo was ranked as the safest city in terms of sexual violence and harassment, though some women s rights campaigners said sexual violence remained a hidden problem.
Moscow outperformed New York on a range of measures, and was named the most female-friendly city judged solely on cultural practice, perhaps a nod to its avowedly egalitarian Soviet past.
The TRF poll of 380 people was conducted online and by phone between June 1 and July 28 with 20 experts questioned in each of the 19 cities with a response rate of 93 percent. The results were based on a minimum of 15 experts in each city.
Respondents included aid professionals, academics, healthcare staff, non-government organisation workers, policy-makers, development specialists and social commentators.