Last Updated On 07 October,2017 03:23 pm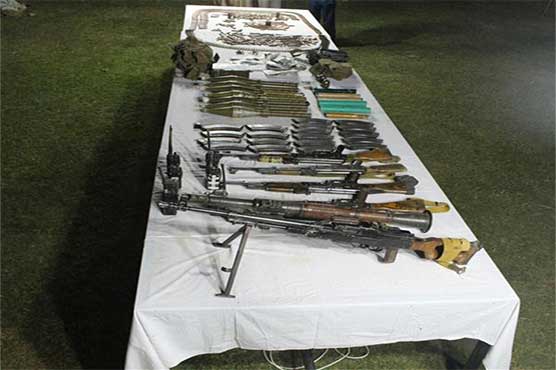 Pakistan Army had launched Operation Radd-ul-Fasaad on February 22.
RAWALPINDI (Dunya News) – The Inter-Services Public Relations (ISPR) Saturday issued a press release stating that FC balochistan conducted IBOs in Grandani, Kohlu and Ghazi Nullah, Uch Naseerabad. 1300 kgs of explosives recovered which was being planned to be used for terrorist activities in the province. Other than explosive weapons and ammunition including sub machine guns, rockets and along with Hand Grenades, maps of important areas and communication equipment recovered.
Pakistan Army had launched Operation Radd-ul-Fasaad, which translates roughly to 'elimination of discord', on February 22 this year across the country to strengthen the gains of multiple counter-terror operations and further eliminate residue of the extremism.
According to a statement issued by media cell of the military, operation aims at indiscriminately eliminating residual/ latest threat of terrorism, consolidating gains of operations made thus far and further ensuring security of the borders.
Radd-ul-Fasaad involves conduct of broad spectrum security/ counter terrorism operations by Rangers in Punjab, the statement added. "Country-wide de-weaponization and explosive control are additional cardinals of the effort," ISPR stated.