Last Updated On 28 September,2017 02:43 pm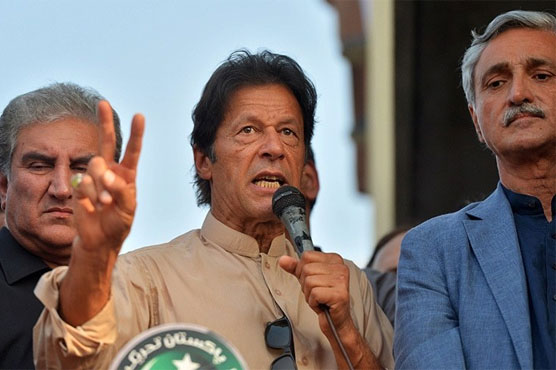 The parties include PML-Q, JI, QWP and ANP.
ISLAMABAD (Dunya News) - Pakistan Tehreek-i-Insaf's efforts to replace Khurshid Shah as leader of the opposition in the National Assembly suffered a major setback on Thursday when several parties refused to support their stance.
The parties include Pakistan Muslim League-Quaid (PML-Q), Jamaat-i-Islami (JI), Qaumi Watan Party (QWP) and Awami National Party (ANP).
PML-Q complained that PTI did not take them into confidence over the matter as they make decision first and hold consultation afterwards.
Chaudhry Shujat argued that PTI contacted them after nominating the candidate which is useless. On the contrary, JI does not wish to replace the opposition leader for the time being.
"If someone came to us regarding the matter, we will ask them why they want this change?" said JI's Ameerul Azeem.
Know More: PTI 's efforts to change opposition leader create internal differences
QWP leader Aftab Sherpao maintained that they will not support the replacement as Khurshid Shah performed well as opposition leader.
ANP while terming Shah as their opposition leader said that PTI and MQM alliance will not last long.
PPP chairman Bilawal Bhutto Zardari termed replacement of opposition leader 'threat to parliament's stability'. He claimed that PTI and MQM are busy in conspiring against the parliamentary system despite the fact that both the parties had remained in conflict with each other in the past.
However; in this number game the eyes of political parties are now set upon the seven independent candidates of Federally Administered Tribal Areas (FATA).