Last Updated On 28 September,2017 12:07 am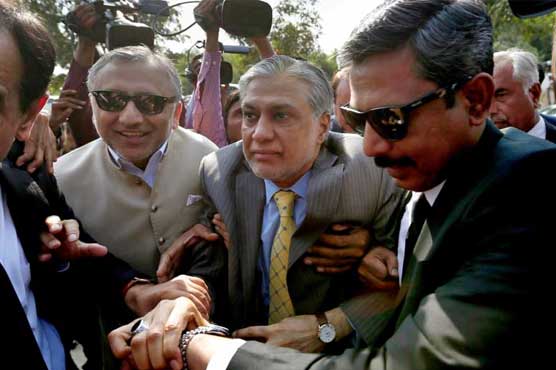 Dar is facing the referenced filed by National Accountability Bureau.
ISLAMABAD (Dunya News) – The accountability court has on Wednesday indicted Finance Minister Ishaq Dar in connection with a reference filed by the National Accountability Bureau (NAB) against him for possessing assets beyond known sources of income, and adjourned the hearing till October 4.
The verdict was announced by judge Muhammad Bashir who also read the charge-sheet. Ishaq Dar has been ordered to ensure his presence during the next hearing. The finance minister denied all charges that have been levelled against him terming them false, and submitted surety bonds worth five million rupees as per directions of the court.
---
---
When Ishaq Dar earlier reached the court, a commotion was caused as the media representatives as well as lawyers were not allowed to enter the court. People who came for hearings of other cases were also stopped as the main gate of the court was closed.
As a result, some lawyers entered the court by jumping over the gate. Ishaq Dar was then taken inside through rear entrance due to the clamor. It has also been learnt that some irrelevant lawyers and workers of Pakistan Muslim League-Nawaz (PML-N) were also present in the court premises.
---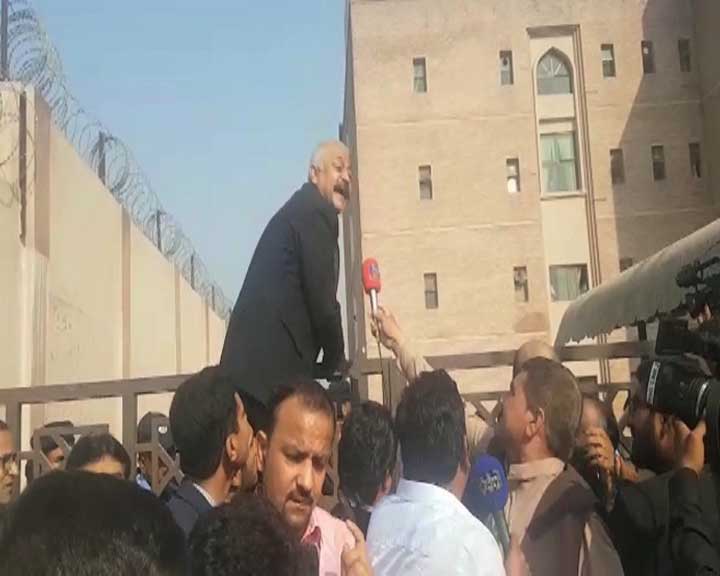 ---
---
National Accountability Bureau had submitted reference and other documents comprising 23 volumes against Ishaq Dar in the court during previous hearing. The copies of reference and other documents were also provided to the accused.
During the last hearing the court had ordered the federal minister to submit Rs 5 million to ensure his appearance in the court today. According to the law experts, the prosecutor will present witnesses and evidence in the court once the accused is indicted by the court.