Bringing peace back to Gilgit Baltistan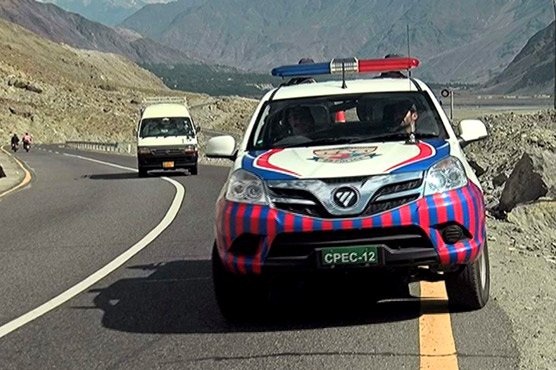 The valley over the past few years had lost its colour due to the security situation. But that no longer is the case. Photo: Dunya News
(Dunya News) - The CPEC Patrolling Police stays alert all day long for the security of Gilgit Balitistan's 439km long highways project.
The police force other than fulfilling its basic duties including quick response action to natural disasters and emergency situations, also attend to tourists for any sort of help.
China had gifted Pakistan 25 vehicles for the CPEC Patrolling Police. Currently 300 personnel are part of the police force.
According to Ghulam ud Din, Superintendent Karakoram Security Force, terrorism and other notorious activities have been put to an end. "Neither will anyone's cellphone be snatched, nor would anyone lose anything. The route is completely safe," he said.
Over the past few years, Gilgit has been quite unfortunate in terms of the security situation. With the imposition of curfews on a daily basis and loss of hundreds of innocent lives, the valley lost its colour.
But that no longer is the case.
"Our first priority after we came to power was the law and order situation of the province. We have completed a state-of-the-art safe city project in Gilgit within a short span of six months, which is the country's third largest safe city project after Lahore and Islamabad," says Chief Minister Gilgit Baltistan Hafiz Hafeez ur Rehman.
He further told Dunya News that the government has invested more than 1 billion rupees in the province's police department.
A significant increase in the number of tourists every day is a proof that peace now prevails in the province of Gilgit Baltistan.
For more on this, watch a report by Dunya News below.
---
---