Last Updated On 16 September,2017 09:28 am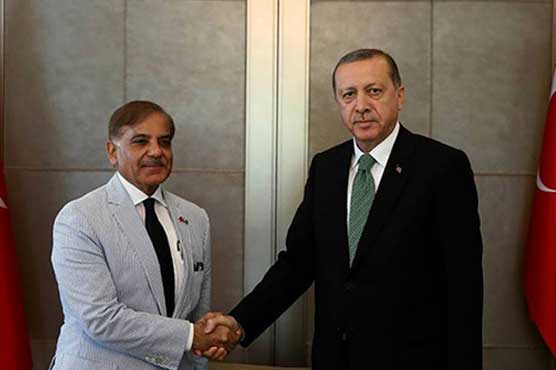 Turkish president said that his country wants to see Pakistan politically, economically strengthened
ISTANBUL (Web Desk) - Chief Minister of Punjab (CM) Shehbaz Sharif has met Turkish President Recep Tayyip Erdogan in Istanbul.
During the meeting, Turkish president said that his country wants to see Pakistan politically, economically as well as security-wise fully strengthened for which unconditional cooperation will be continued.
Shehbaz Sharif said the solid cooperation between the two countries in different sectors has given new dimensions to this friendship.

Punjab CM also held meeting with Turkish Health Minister Dr. Ahmet Demircan in Istanbul during which it was assured by the Turkish side that all-out cooperation would be extended in the health sector.
It was also agreed to have close-cooperation in motor-bikes ambulance programme, training of nurses and extension in health insurance.