Last Updated On 05 September,2017 02:21 pm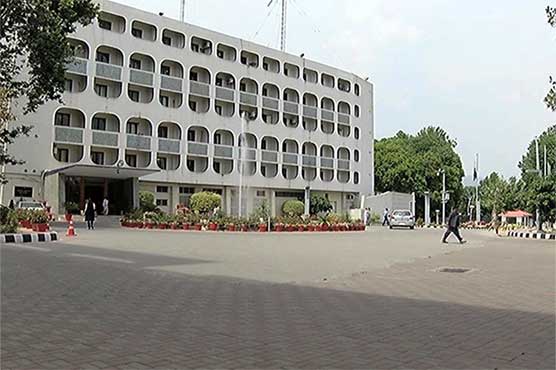 Foreign Minister Khawaja Asif addressed the introductory session of the meeting.
ISLAMABAD (Web Desk) - A three-day conference of selected Pakistani envoys has begun in Islamabad from today (Tuesday) to discuss important foreign policy matters.

The participants will talk about the potential strength of the foreign policy and options available in view of the current geo-political and regional situation.

Prime Minister (PM) Shahid Khaqan Abbasi will chair the concluding session while Foreign Minister Khawaja Asif also addressed the introductory session of the meeting.

Khawaja Asif said that the only solution to Afghan issue is dialogue, not military action. He also urged to raise Occupied Kashmir issue on every platform.

Envoys from various capitals are deliberating over a range of bilateral, regional and global dimensions of the country s foreign policy. Pakistan s envoys at the United Nations, United States, Russia, China, Saudi Arabia, Qatar, Afghanistan, Iran and India are attending the conference.