Last Updated On 10 July,2017 10:58 pm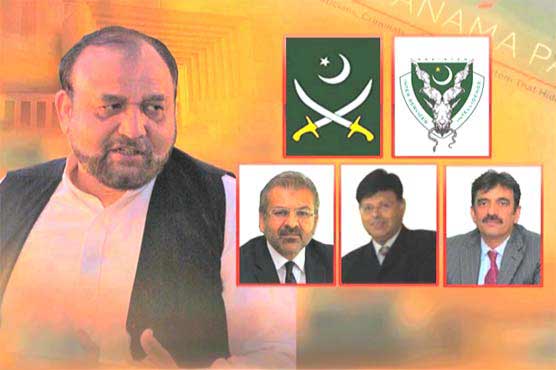 Dunya News has obtained copy of the JIT report
ISLAMABAD (Dunya News) – Joint Investigation Team (JIT) has recommended the Supreme Court of Pakistan (SCP) to order National Accountability Bureau (NAB) to pursue case against Sharif family over Panamagate.
Dunya News has obtained copy of the JIT report filed in the top court today that comprises of 256 pages and ten volumes.
Out of the ten volumes, nine were made public by the top court and are available at the registrar office.
---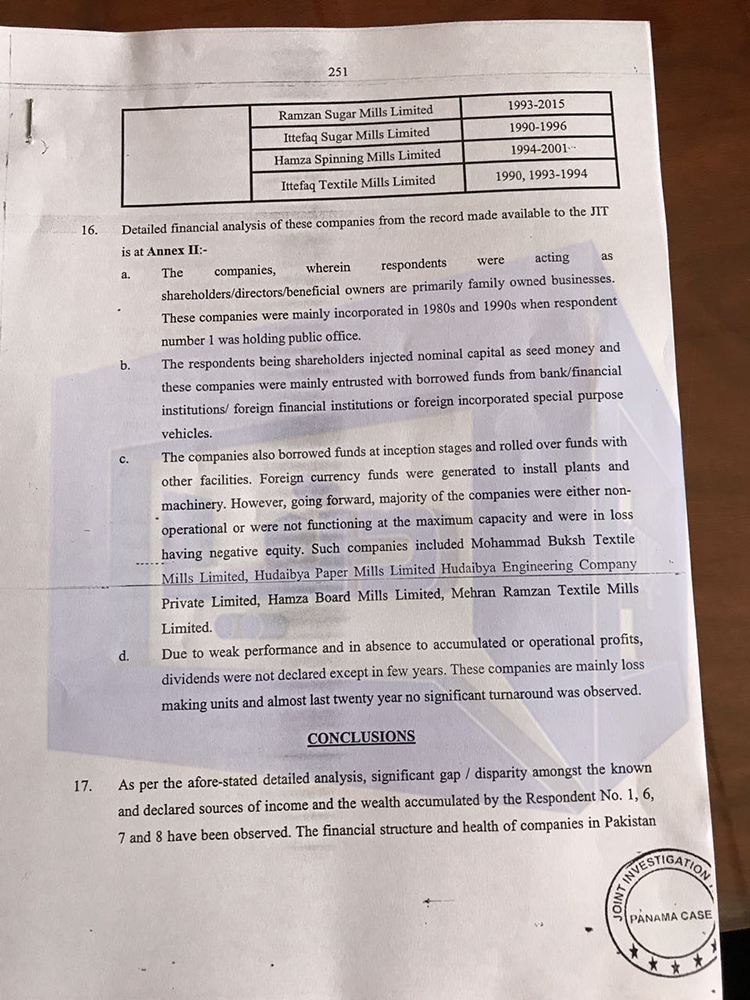 ---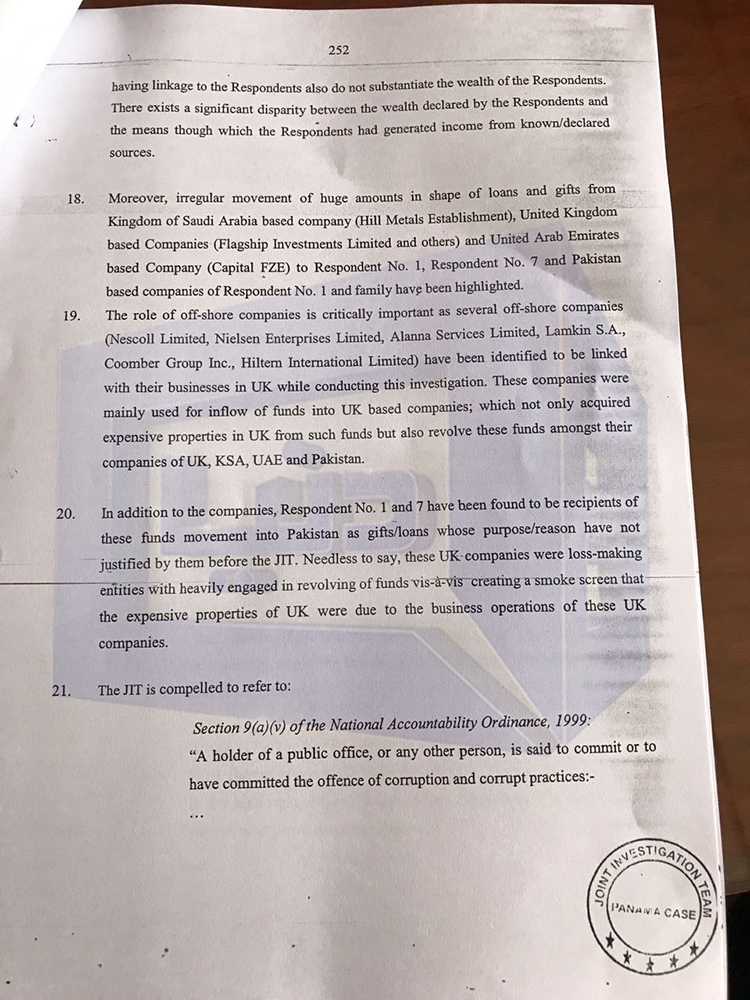 ---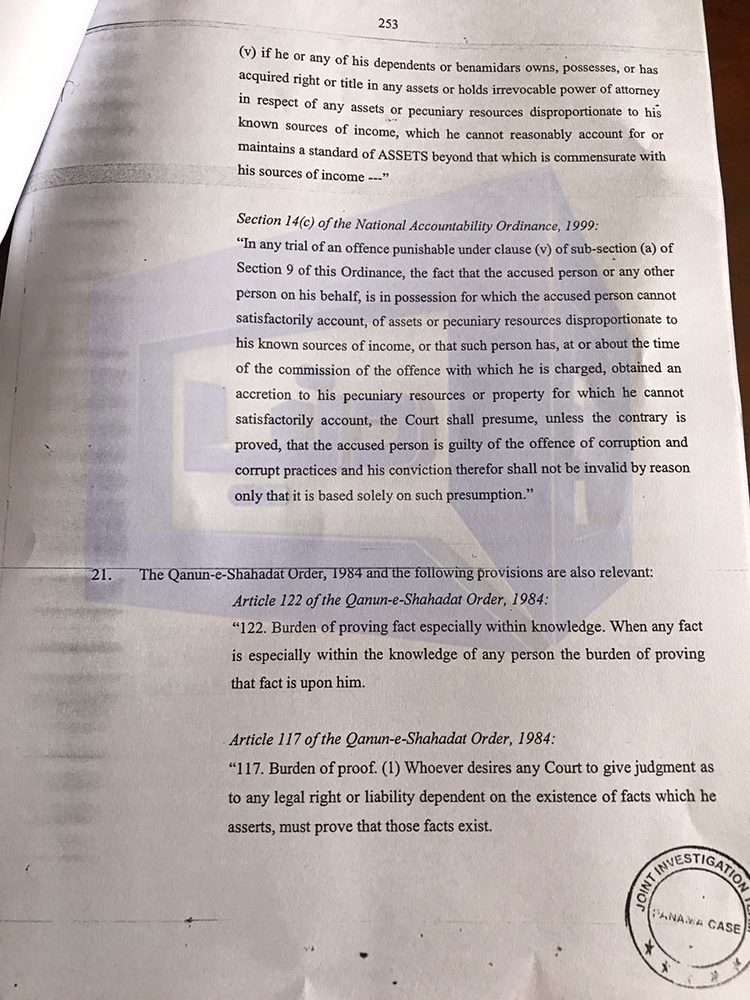 ---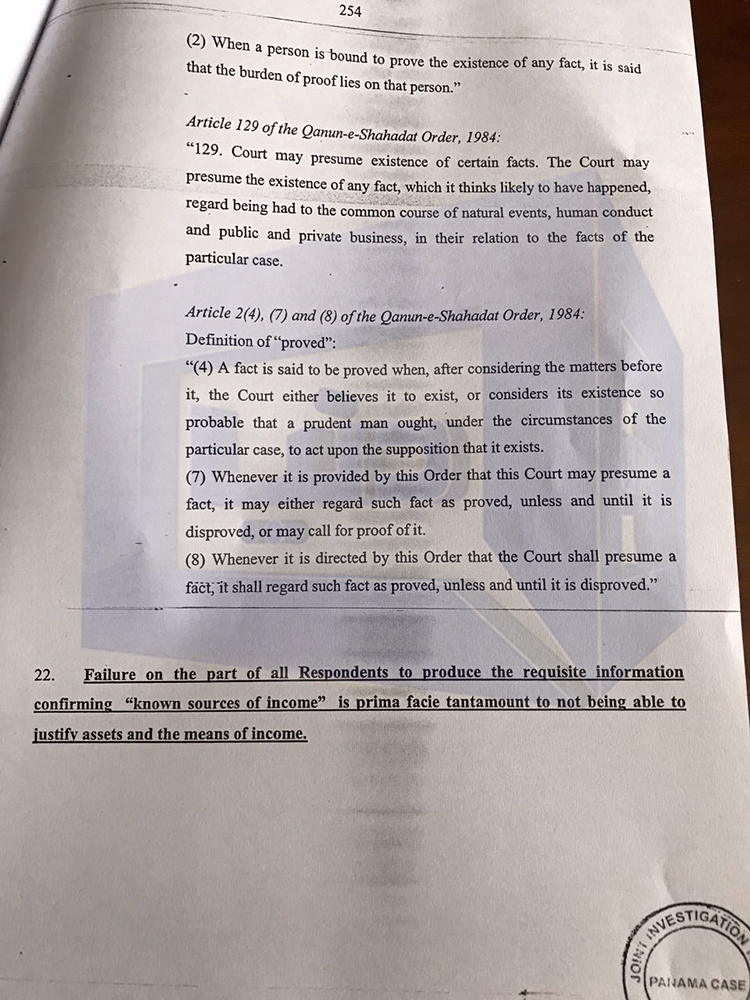 ---
According to the report, the probe committee has found lifestyle of the first family not in lines with the income that they are shown to earn in documents. Which is why, it is recommended, the JIT states, that the case be forwarded to NAB to lodge a reference against the family.
A lot of offshore companies are linked with family's businesses in London, the report reads.
Reportedly, the record put forth by PM s cousin, Tariq Shafi in his two JIT appearances failed to match those obtained from central bank of Dubai.
"We would like to inform that after check in records of Dubai Customs, it seemed that there wasn t any scrap machinery transported from Dubai to Jeddah during 2001-2002."
---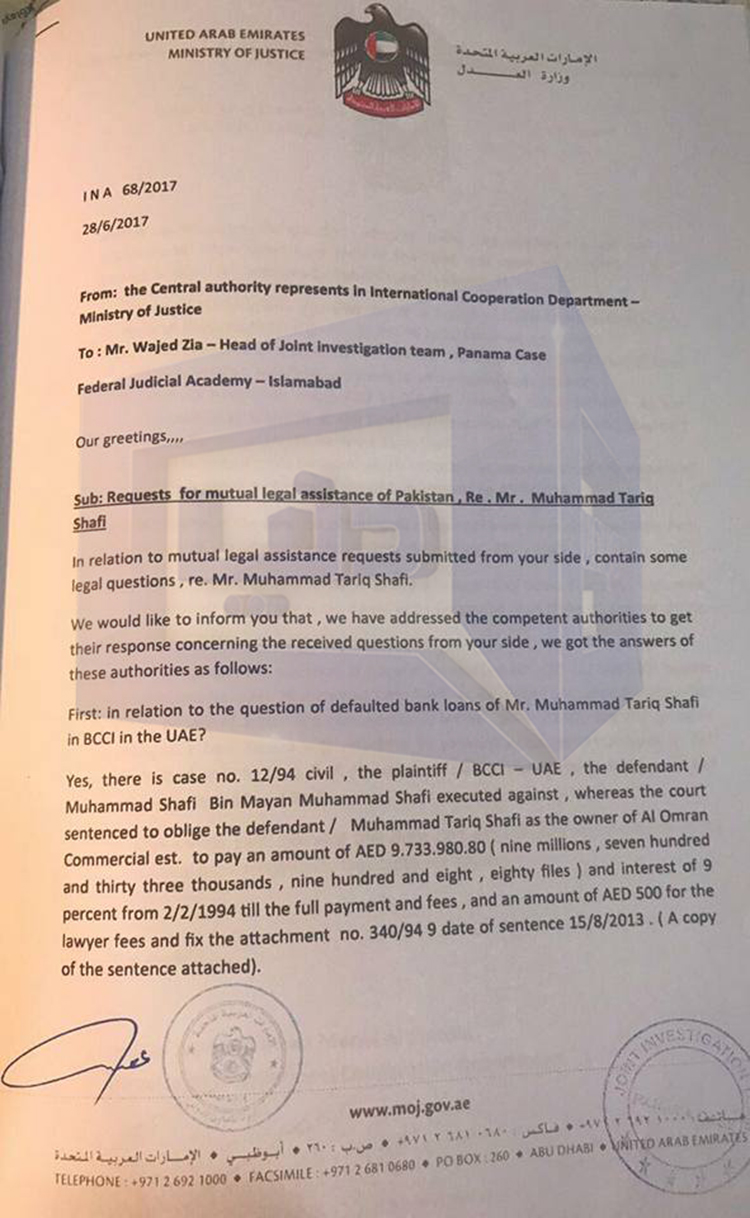 ---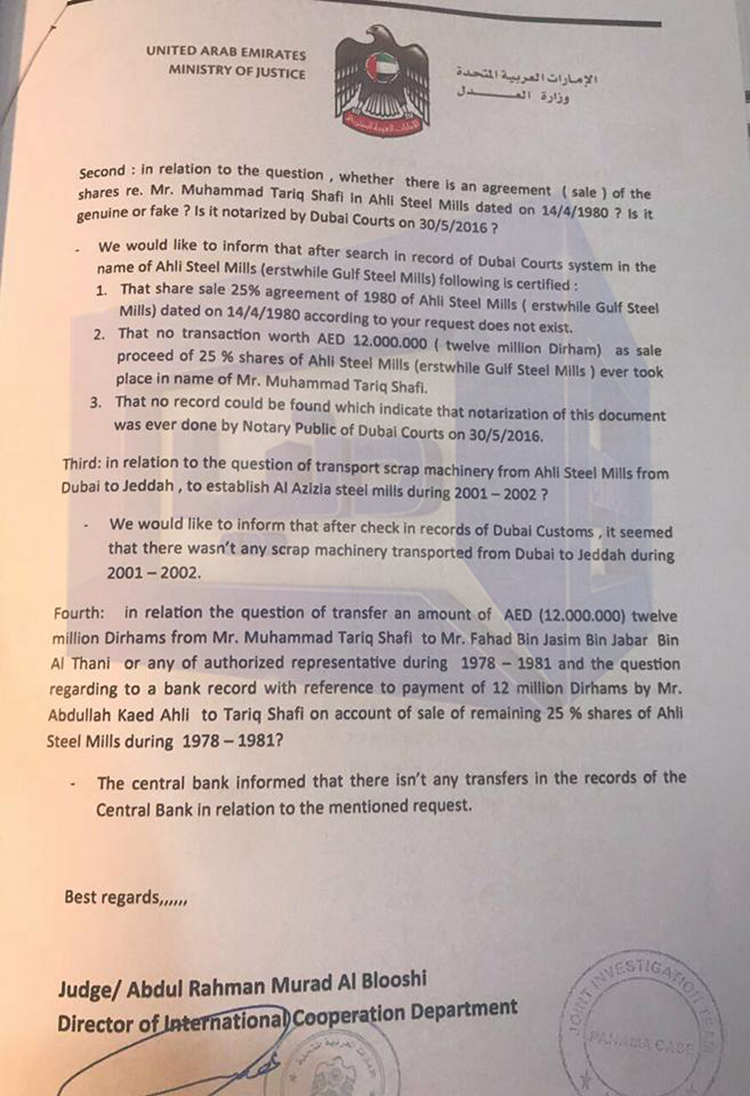 ---
SC takes notices
---
During the proceeding, SC has directed to immediately lodge case against Chairman of Securities and Exchange Commission of Pakistan (SECP) Zafar Hijazi for tempering the record that was forwarded to Panamagate JIT. The court has also ordered to expose the name of the person who incited him.
The bench also took notice of the content published in English newspaper 'The News' regarding JIT report and issued notices to the owner of Geo News and editor-in-chief of The News International Mir Shakilur Rehman and journalist Ahmad Noorani. It also expressed resentment over misreporting by the Jang Group.
Talking on the leaked picture of Prime Minister (PM) Nawaz Sharif's son Hussain Nawaz, SC said that there is no need to form any inquiry commission into the matter.
The judicial authorities have appointed Attorney General of Pakistan, Ashtar Ausaf as prosecutor in all the cases.
The court has also sought script of the speeches delivered by Special Assistant to PM on Political Affairs Asif Kirmani, Federal Minister for Railways Saad Rafique and others during the investigation period of Panama JIT.
The bench has rejected the accusation of giving authorities of JIT to ISI.
SC has ordered to make a 10-volume JIT report public while the plaintiffs and concerned parties can take it from the registrar office. However, one volume of the report would be kept confidential.
The three-member bench of the apex court adjourned the hearing until July 17.
Timeline of subsequent events concerning Panamagate
---
Watch video report: