Last Updated On 08 July,2017 10:17 am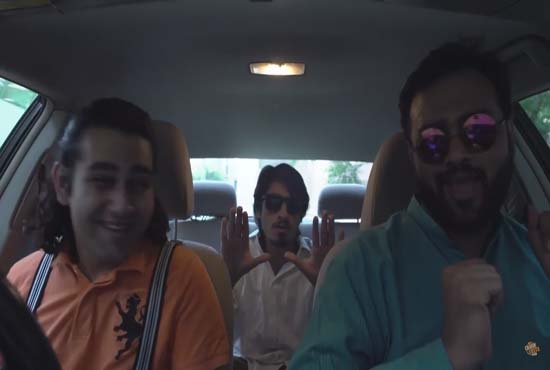 The video got hundreds of comments and thousands of shares on social media
(Web Desk) - Ever wondered how Pakistani music has evolved over the years. Well wonder no more because a Pakistani production The Chai Sutta Show has put a video tribute of all of our nation's greatest hits on its Facebook page. The four minute video features all three of the show's performers (Bassam, J.D, Babar) sitting in a car singing along as brief segments of each of the songs plays out.
To add to the fun, the performers go through numerous costume changes, each change coinciding with the type of song that is playing at the moment thus, giving the impression to the viewer that he or she is moving through music history. The video does not feature music from any one genre or one era instead it plays songs as diverse as Alamgir's Dekha Na tha to Shahzad Roy's Tera Kangna Jab Khankay (for a full description of the entire song list see the YouTube version of the video).
---
The tribute won much praise online. Video courtesy: Facebook page
---
The video has won much praise on social media with nearly four 4,000 shares of the post, with almost 5,000 likes and hundreds of comments. Many of the comments on the post were full of admiration for the video with users remarking how well the production of the recording was and praising the performances of Bassam, J.D and Babar. Users also praised the songs selected for the video with many claiming that the music was some of the best produced by Pakistani artists over the years .Other stated how listening to the songs made them nostalgic for the old days while some posted statements like ''old is gold'' to express their appreciation for the video.
---
---
The Chai Sutta Show is a Pakistani production that stars three friends who meet every week in order to discuss various issues over chai.