Ahmedpur East tragedy: Death toll rises to 158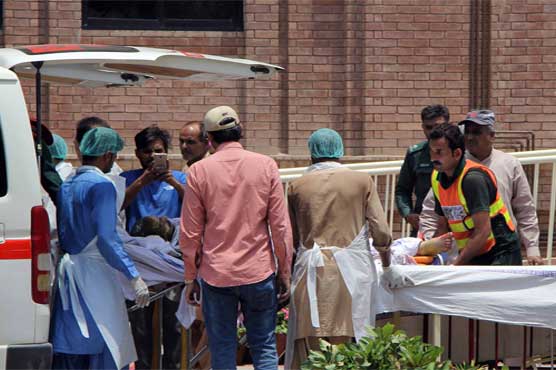 Collective funeral prayers of 125 were held on Tuesday which was attended by thousands
AHMEDPUR EAST: (Dunya News) – Death toll in the tragic Ahmedpur East incident has risen to 158 while 125 of the deceased have been laid to rest after offering their collective funeral prayers amid grief in the area, reported Dunya News.
As the funerals of the victims of oil-tanker tragedy were offered, every eye in the area was teary and people attended the funerals in large numbers. High-level security arrangements were also observed on the occasion.
Meanwhile, the administration has started removing the debris of the motorbikes, cars and rickshaws from the road and one side of the highway has been opened for traffic.
On the other hand, body organs of the burned bodies are still lying in the fields. The administration hasn't yet taken any steps to collect these body parts from the area.
It is pertinent to mention here that the tragedy had taken place when an oil-tanker in Ahmedpur East had overturned on the highway and while people were collecting the wasted petrol, a spark had caused the area to catch fire and scores of people were burned.