Pakistan's ideology held accountable, not PM Nawaz: Capt (r) Safdar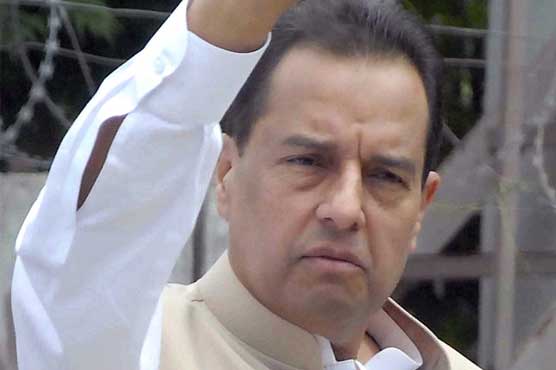 The premier's son-in-law was interrogated by the Panama probe JIT for five hours
ISLAMABAD (Dunya News) – Prime Minister Nawaz Sharif's son-in-law Captain (retired) Safdar claimed Saturday that the ideology of Pakistan was being held accountable rather than the premier.
He was interrogated by the Joint Investigation Team (JIT), tasked by the Supreme Court to probe Panama case, for five hours. After the long meeting with JIT members at the Federal Judicial Academy, he came out and talked to media.
While telling about his experience with the JIT interrogation, he stated the questions were not relevant. He suggested Pakistan Tehreek-e-Insaf (PTI) Chairman to keep himself away from the national ideology. "Nawaz Sharif will remain in power after 2018 elections," he claimed.
The premier's son-in-law went on to praise his party leader and told how he made Pakistan an atomic power. He accused the JIT members of receiving questions on pieces of papers. Capt (retd) Safdar complained that no one dared to catch the culprits of Kargil War and the infamous 'Surrey Mansion' of the Bhutto family.
A large number of Pakistan Muslim League-Nawaz (PML-N) workers had gathered outside the Judicial Academy before his arrival and chanted slogans in the favour of PM Nawaz Sharif. Security personnel were deployed all over the place. JIT members asked Capt (r) Safdar about the assets owned by his wife Maryam Nawaz Sharif and her dependency on her father.
Previously, Senator Rehman Malik appeared before JIT and said to present "evidence" against Sharif family. Premier's sons Hassan Nawaz and Hussain Nawaz, Punjab CM Shehbaz Sharif, PM Nawaz Sharif and others have already appeared before the investigation team.