Nisar blames foreign mafia in PIA drugs smuggling case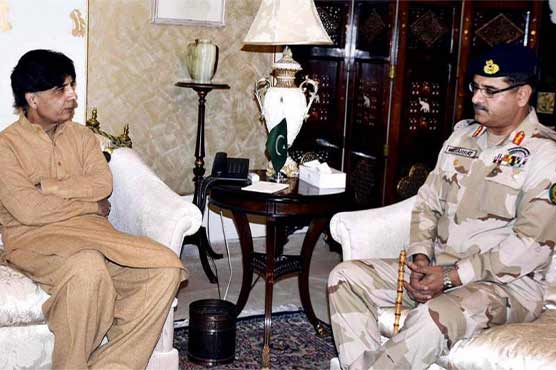 Interior Minister ordered to broaden the circle of investigation of drugs seized from PIA plane
ISLAMABAD (Dunya News) – In a recent development of seizure of drugs from within the Pakistan International Airlines (PIA) at Heathrow airport, Interior Minister Chaudhry Nisar Ali Khan has claimed Friday that foreign drug mafia was behind the crime.
He has defended the national airline and ordered the Anti Narcotics Force (ANF) DG Major General Mussarat Nawaz Malik to broaden the circle of investigation. The two met in the capital city where the Interior Minister was briefed over the ongoing drugs smuggling case investigation.
He told Nisar that several suspects had already been arrested in the case. The Interior Minister told authorities to speed up the investigation process so that necessary action can be taken against the culprits.
ANF DG told in press briefing that transparent investigation was being conducted over the drug seizure. Both the Chief of Army Staff (COAS) General Qamar Javed Bajwa as well as the Interior Minister Nisar had ordered to investigate the matter. 14 suspects have yet been arrested in the case He also informed about the involvement of former employees of PIA and ANF in the drug seizure matter. He claimed that the ANF had checked about 750 flights nationwide after the incident.