Last Updated On 23 June,2017 05:47 pm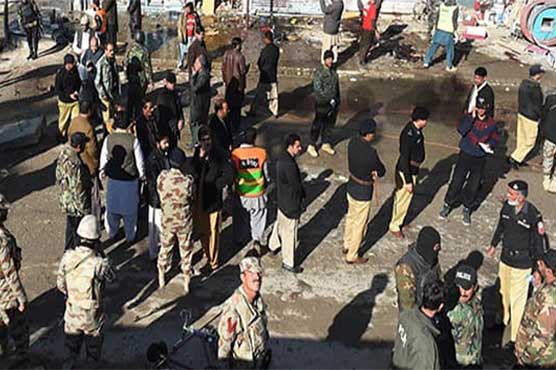 Emergency has also been declared in different hospitals including civil hospital.
QUETTA (Dunya News) – At least 13 people including seven policemen have lost their lives while 14 others have sustained wounds in a powerful explosion outside Inspector General (IG) office in Quetta, confirmed Deputy Commissioner.
---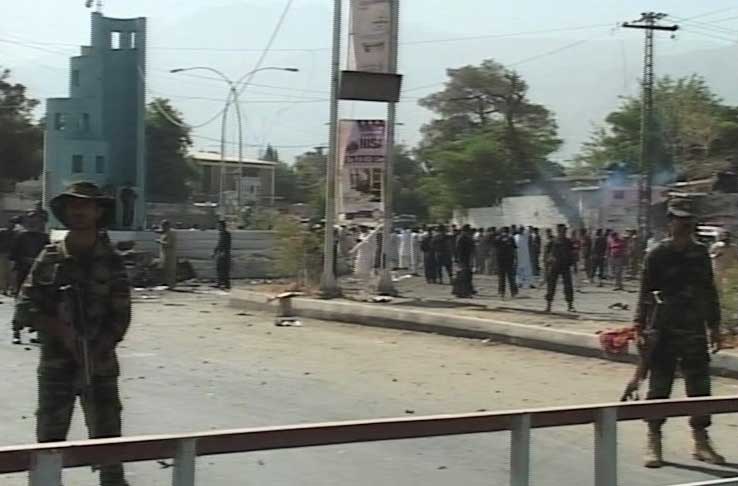 ---
According to the details, the blast took place inside a car that was parked near the office. More than 10 injured have been shifted to the Combined Military Hospital (CMH) for medical assistance so far while others are being transferred to other hospitals as well.
---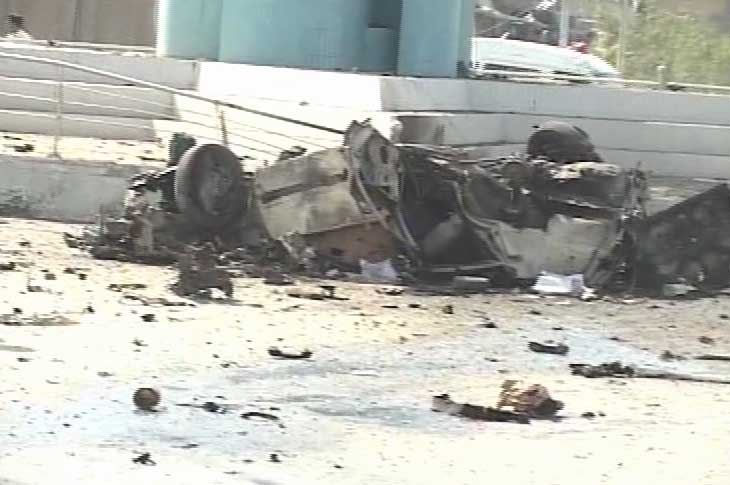 ---
Arriving at the scene, security personnel cordoned off the entire area and launched an operation to collect the evidence.

Emergency has also been declared in different hospitals.

Balochistan government spokesman Anwar-ul-Haq Kakar said that the explosion took place at 9:00 am when the police officers were checking the suspected car.

Police spokesman Shahzada Farhat said the death toll was expected to rise as some of the wounded were listed in critical condition. He said officers were still trying to determine whether it was a car bomb. He said that the explosion was powerful enough that it was heard across the city.

DIG Abdul Razzaq Cheema said that it was a suicide blast as per eye witnesses, however, investigation into the matter is underway. He said that the explosion has damaged two vehicle and nearby buildings while security has also been beefed up across the province.

Meanwhile, Interior Minister Chaudhry Nisar Ali Khan strongly condemned the Quetta blast and prayed for the early recovery of the injured.
Chief Minister of Punjab (CM) Shehbaz Sharif and Chief Minister Balochistan Nawab Sanaullah Khan Zehri also denounced the explosion and expressed grief and sorrow over the loss of precious lives.

In his remarks, the President said the operations will continue till complete elimination of terrorists.
Prime Minister (PM) Nawaz Sharif said these cowardly attacks are a sign of growing frustration of terrorists who have even targeted innocent civilians during the holy month of Ramadan. He said such elements deserve no mercy and will meet their fate soon in view of unflinching and united resolve of the nation against terrorism.
Nawaz Sharif directed the authorities concerned to hunt down the perpetrators of this heinous act and bring them to justice. He has also asked the provincial government to provide best possible medical treatment to the injured.

No one has claimed responsibility, but Tehreek-e-Taliban Pakistan and ISIS have previously targeted the province, which for over a decade has been the scene of a low-intensity insurgency.
---
Watch Video Report