Last Updated On 20 June,2017 01:13 pm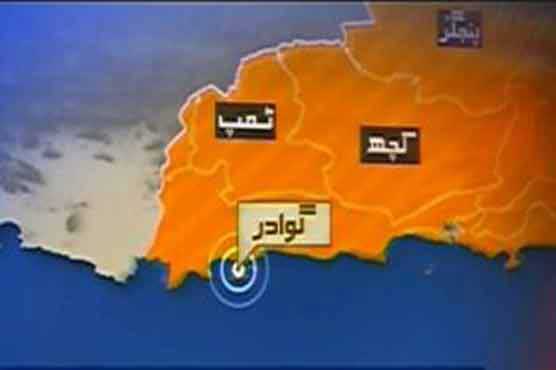 Terrorists opened fire on Pakistan Navy vehicle in Jiwani while injured taken for medical care
GWADAR (Dunya News) – Two officials of Pakistan Navy were martyred with several injured on Monday after the firing incident at Gwadar.
The terrorist attack took place in port city. According to details, a vehicle owned by the Pakistan Navy was on its way when unknown terrorists attacked the car and opened fire on it. It was informed that two of the Pak Navy officials were martyred by the extremists.
Those injured were taken away for medical assistance. They are being transferred to Karachi and will be admitted to a hospital there. They received several injuries from the firing and out of the four injured, some are in critical condition. Karachi is about 700 kilometres away from Gwadar.
Pak Navy spokesperson condemned the incident and said such cowards act will not dent their courage. He vowed to take action against the attack and punish those responsible.
According to APP, Prime Minister Nawaz Sharif prayed for eternal peace of the martyred souls and grant of courage to the bereaved families to bear the loss. He said, "These cowardly attacks cannot shatter our resolve against terrorism and extremism; peace in the province (Balochistan) has been ensured after countless sacrifices of our valiant security personnel."
"We will not allow the enemy to hinder the unprecedented progress and development underway in Balochistan," he added.