Last Updated On 14 May,2017 10:48 pm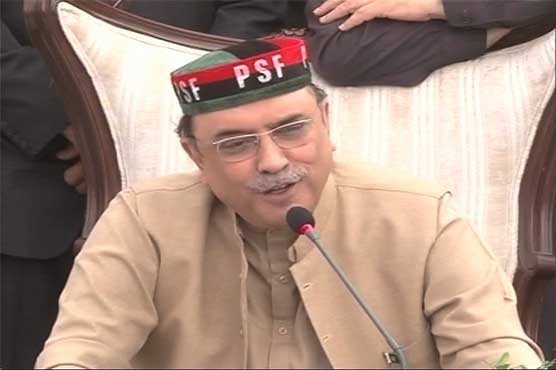 Zarari vowed to run campaigns in every part of the country for General Elections 2018
PESHAWAR (Dunya News) – Former president and co-chairman of Pakistan People's Party (PPP), Asif Ali Zardari has said on Sunday that rulers have a misunderstanding that they would form government once again in Punjab.
While addressing a ceremony organised in the metropolis of Khyber Pakhtunkhwa, Zardari said that this time around, the rulers would not be able to steal the mandate through rigging in elections. He accused the federal government of benefitting Islamabad more saying that China-Pakistan Economic Corridor (CPEC) has 'deviated' from provinces.
Economic condition of the country is not right and the government is relentlessly printing currency bills. The rulers of the country believe that 'Mughal rule' would continue, he said.
Zardari said that the political organisation would not get votes by erecting metro stations and introducing trains.
He vowed to run campaigns in every part of the country for General Elections 2018.
---
Watch video report: