Last Updated On 14 April,2017 11:07 pm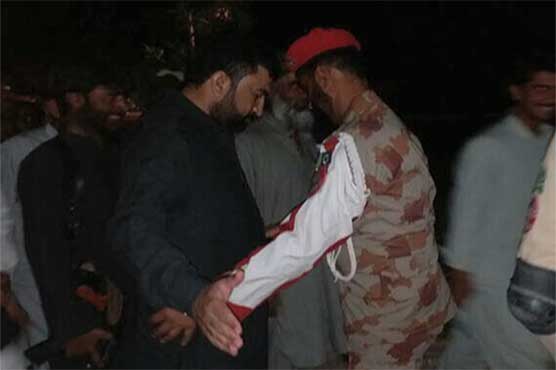 Balochistan Interior Minister told that he was proud of the security official
QUETTA (Dunya News) – Balochistan Interior Minister Sarfraz Bugti was checked before entry in an event. He said that he was proud of the security officials and didn't feel any disrespect.
A session of Balochistan Assembly's Panel of Chairman was chaired by Manzoor Kakar on Friday. The opposition members expressed support with Interior Minister.
An opposition member Abdul Rehman Khetran said that the checking Interior Minister for security clearance in Sui was disrespectful for the assembly and people of Balochistan.
Sarfraz Bugti had to clarify the matter afterwards. He told that he was invited as the guest of honour at an event hosted by Frontier Corps (FC). He said that he was proud of the security official who briefly checked him for security clearance. "I didn't feel any disrespect in the incident," he added.
A resolution was presented in the Balochistan Assembly against blocking of ID cards in Pishin. The resolution was withdrawn after the government promised to solve the matter.
The next session of Balochistan Assembly is scheduled on April 17.