Last Updated On 12 April,2017 10:37 pm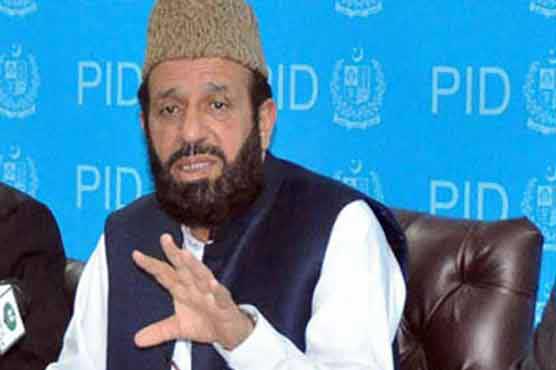 Applications of the citizens who have performed Hajj in the last seven years will not be entertained
ISLAMABAD (Dunya News) – Minister for Religious Affairs and Inter-Faith Harmony, Sardar Muhammad Yousaf has announced approval of the Hajj Policy 2017 by the federal cabinet on Wednesday and laid out the basic information.
In a press conference addressed in the federal capital, he said that the ministry would begin accepting applications for government's scheme from April 17 and the deadline is April 26. A lucky draw would be conducted on April 28.
The cabinet has restored the previous quota of Hajj, the minister added. The cabinet has decided to not swell the expenditure and retain the reserved amount of funds as per previous practice.
Expenses of 60 percent of the pilgrims will be bore by the government while 40 percent will use private Hajj operators.
The quota is 179,210 pilgrims this year which was reduced in 2013 to 143,368. The government and the private Hajj operators will facilitate 60/40 percent ratio of Pakistani pilgrims.
The banks that will be accepting the applications include Habib Bank, United Bank, Allied Bank, Zarai Taraqiati Bank Limited and Bank Alfalah Limited.
Muhammad Yousaf laid out that no person would be sent on the pilgrimage free-of-cost. He also said that the people who had performed Hajj in the last seven years are not eligible to apply for the reserved government quota.
The restriction of Hajj in government's scheme has been stretched to seven years from the past limitation of five years.
Earlier today, the Prime Minister chaired a meeting of the federal cabinet and rejected proposal to hike the cost for pilgrims this year.
---
This year, the Hajj Policy entails following services:
Pilgrims will be provided fireproof tents at Arafat

100 percent accomodation at markazia in Madina

Cooked meals will be provided three times a day in Mina, Muzdalifah and Arafat

For the disabled, separate lavatories will be ensured in Arafat, Mina and Muzdalifah