Last Updated On 04 April,2017 01:05 pm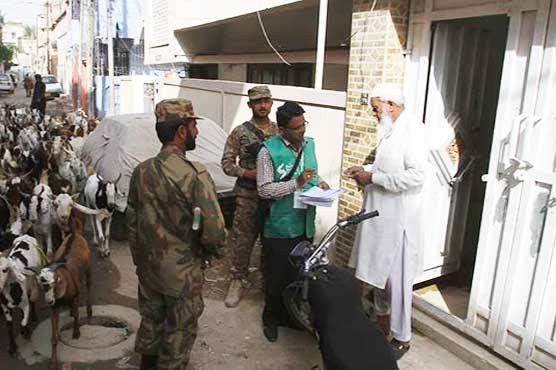 Balochistan has reservations on counting Afghan refugees.
KARACHI (Dunya News)- Sindh and Balochistan have halted issuance of funds for ongoing sixth population census till their concerns are not properly addressed.
While taking conclusive decision on sixth population census, it was decided in Council of Common Interests (CCI) that federation and provinces would pay expenditures incurred in accordance with money they were receiving under 'The Distribution of Revenues and Grants-in-Aid Order, 2010' of National Finance Commission (NFC) award. Till then, total expenditures on population census were estimated at Rs18.6 billion. Punjab was supposed to pay 51.74pc of total expenditures, Sindh 24.55pc, Khyber Pakhtunkhwa 14.62pc and Balochistan 9.09pc.
A source linked to financial matters of population census, on condition of anonymity, told Roznama Dunya that Sindh has halted issuance of all funds till her concerns are not properly addressed. Likewise, Balochistan has reservations on counting Afghan refugees as it will create imbalance in ratio of Baloch and Pashtun population residing in province.
Financial Advisor of Balochistan Chief Minister Dr. Qaiser Bangali, when contacted in this regard, said he wasn't aware of these developments. Banglai termed blockage of funds a political decision. Similarly, Sindh's member in NFC award Senator Saleem Mandviwalla refused to comment on situation.
The story originally appeared in Roznama Dunya.