Last Updated On 29 March,2017 11:46 am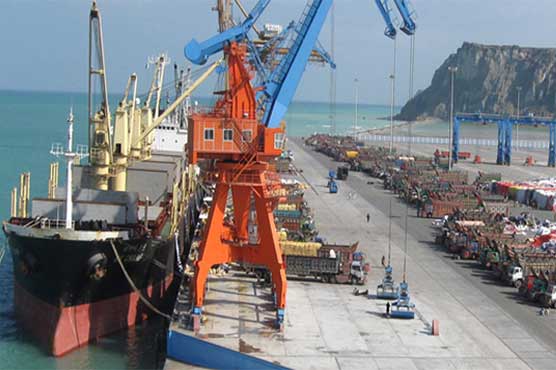 China has already invested USD 50 million in free-trade zone at Gwadar.
KARACHI (Dunya News) - Heavy contingents of law enforcement agencies for seaward security of Gwadar port and associated sea lanes against conventional and non-conventional threats can be seen as one enters through Gwadar port gate.
Friendship flags of China and Pakistan are waving across streets displaying strong strategic bond between two Himalayan neighbours. Intense construction work is underway as Gwadar is gradually making inroads into becoming hub of regional trade.
About two decades ago, Pakistan envisioned to reap fruits of geo-political and geo-strategic location of Gwadar. First phase of construction work was wrapped up in 2005 but failed in achieving intended outcomes. At present, Beijing and Islamabad are willing to leave no stone unturned to make Gwadar port an unprecedented example of Sino-Pak business venture.
"Chinese government has decided to fund mega-project. So far, Beijing has poured Rs16 billion on construction activities at Gwadar Port. Chinese engineers have completed 90pc of rehabilitation work. Likewise, agreement has been inked with two shipping lines named Sinotrans and Cosco.", stated Gwadar Port Authority Chairman Dostain Jamaldin during interview in a special report for Dunya Kamran Khan Kay Sath show.
---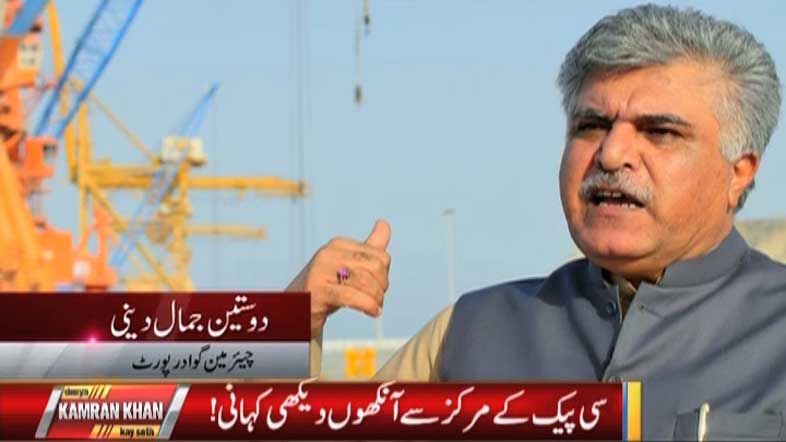 ---
Jamaldin further said, "We receive one or two ships in fifteen days but frequency would eventually pile up to three ships per week in upcoming months".
Jamaldin stressed on continuity of policies in their true letter and spirit for making port city the new economic capital of Pakistan. Jamaldin said Gwadar would be second major city that would be built by Pakistan in 70 years.
Jamaldin is one of the busiest men in Gwadar. As GPA's head, he is handling a number of important development projects including an expressway, a tax-free zone, a vocational training institute, expansion of the port and the creation of a business complex.
China has already invested USD 50 million in free-trade zone at Gwadar. At least 300 Chinese engineers and subordinate staff have arrived in last six months.
---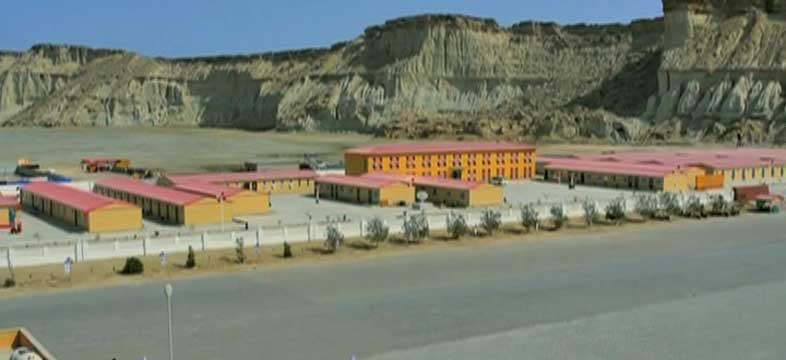 ---
Nawaz-led federal government is beefing up efforts to start production activities in at least four factories by December-2017. Officials told that over 300 Chinese ships had docked at port since 2008 but a lot was needed to be done if Gwadar wanted to emerge as multi-dimensional and multi-purpose port of region.
Four factories would start production by December 2017. Among these four conglomerate, one is Pakistani auto-mobile company which has already established strong footholds in Chinese market.