Last Updated On 14 February,2017 09:06 pm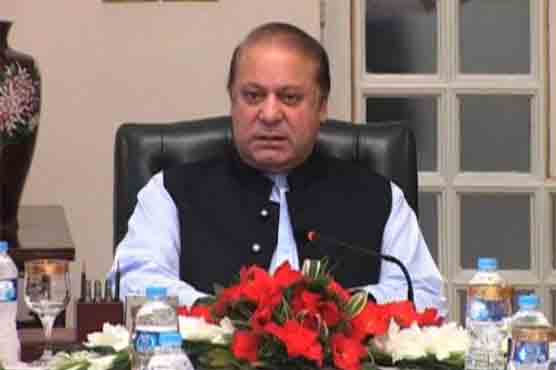 The enemy would be defeated against our firm determination
LAHORE (Dunya News) – While chairing a high level meeting at Lahore, Prime Minister Nawaz Sharif let it be known that nobody should even think that these kinds of terror attacks would weaken our determination against terrorism.
He let it be known that the enemy would be defeated against our firm determination.
The prime minister expressed that the eradication of terrorism is our national responsibility and that we would soon end terrorism and those with terrorist thinking soon.
Nawaz Sharif expressed that a swift and merciless reply to the terrorists is the only option now.
He professed that Pak Army and the law enforcement agencies have offered endless sacrifices in the war against terrorism.
At the occasion, Additional IG CTD Rai Tahir briefed the meeting about the Lahore incident. It was revealed in the briefing that CCTV footage proved really helpful in carrying the investigations a bit further and that the Counter Terrorism Department (CTD) and Punjab police would punish those responsible for the attack at any cost.
Additional IG CTD also revealed that at least 231 terrorists were killed and 769 arrested in the operations of CTD Punjab in 2016.
Earlier, the prime minister also arrived at the residence of Capt (retd) Mubeen Ahmad and offered condolences to the family members of the martyr.