Last Updated On 06 February,2017 09:53 pm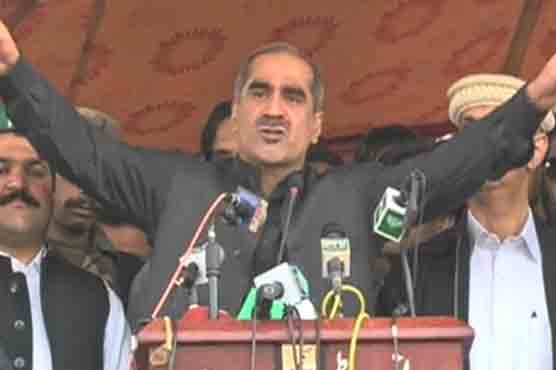 Saad Rafique has claimed that peace has been restored in Balochistan
HARIPUR (Dunya News) – Federal Minister for Railways, Saad Rafique has said on Monday that it is not possible that Prime Minister Nawaz Sharif earns mandate of the people but decisions are taken by another leader.
Rafique addressed a workers' convention of Pakistan Muslim League-Nawaz in Haripur of Hazara District in Khyber Pakhtunkhwa province and warned opposition parties to stop else the ruling party would resort to conducting rallies.
He said that the ruling party fought a case in the 'court of the people' before the due time when it was supposed to contest elections. He accused 'certain lawmakers' of trying to mislead the nation. The federal minister said that the ruling party has fulfilled its promises of ending power outages, terrorism and growth in economy.
Applauding PML-N's government, he said that rebels in Balochistan had taken refuge in the mountains but they were streamlined while number of terror attacks has lessened in Khyber Pkhtunkhwa by effective federal hold.
Saad Rafique claimed that peace has been restored in Balochistan.
He criticised Chief Minister of Khyber Pakhtunkhwa, Pervez Khattak by saying that Prime Minister Nawaz Sharif came true on the promises he made to the public unlike Khattak who asserted that people's issues would be solved within 90 days.