Last Updated On 23 January,2017 06:43 pm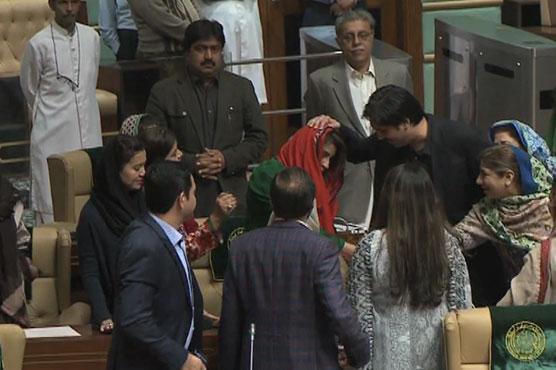 Pitafi called Nusrat her sister and asked for forgiveness.
KARACHI (Dunya News) - Minister for Works and Services Imdad Ali Pitafi on Monday apologized from Pakistan Muslim League-Functional's (PML-F) Nusrat Sahar Abbasi over his indecent remarks.
During the Sindh Assembly session, Pitafi called Nusrat her sister and asked for forgiveness.
He also presented a shawl to her as a token of reconciliation and respect.
---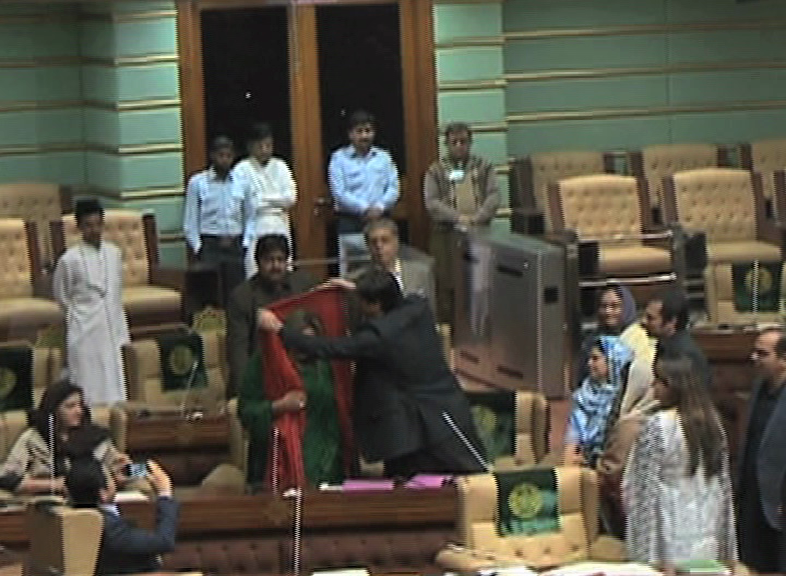 ---
Nusrat accepted the apology and thanked Bilawal and Asifa for their concern.
Earlier, the PML-F MPA sat on the stairs of Sindh Assembly and while protesting announced that she will commit self-immolation.
Paksitan Tehreek-i-Insaf (PTI) and Pakistan Muslim League-Nawaz (PML-N) members also joined her in the protest.
While talking to media she said that she has brought petrol with her and will commit self-immolation if not provided justice.
She also demanded the dismissal of Imdad Pitafi.
The incident occurred on Friday when a bitter misunderstanding between the two resulted in harsh exchange of words. Pitafi threw indecent comments, calling her 'drama queen'.
He accused Nusrat Sahar of seeking media attention when she asked the Minister for Works and Services to read out questions in English.
---
WATCH VIDEO BELOW: