Last Updated On 22 January,2017 10:36 pm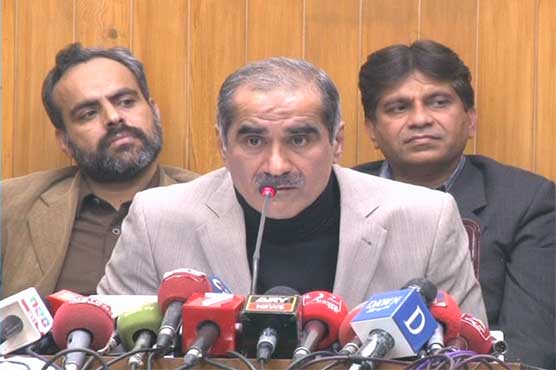 Railways Minister says car drivers didn't pay attention to signal in Gojra, causing the accident
LAHORE: (Dunya News) – Railways Minister Khawaja Saad Rafique has on Sunday said that the provincial governments were responsible for the expenses on the level crossings. He said that the car drivers didn't pay attention to the signal in Gojra, causing the accident, reported Dunya News.
Holding a press conference at Railways Headquarters on the issue of Gojra train accident, Saad Rafique said that the accidents on level crossings always occurred because of the haste. In today's accident also, the car drivers didn't pay attention to the signal, he said.
The minister said that he and his employees were doing everything for improving the railways' system but the expenses related to level crossings weren't Railways' responsibility. He said that it was provincial government's responsibility and the department shouldn't be held responsible for the level crossings' expenses.
Saad further said that Railways would have been responsible if the crossings without guards hadn't been identified and highlighted before the relevant provinces. He said that work on one hundred more level crossings would have been completed by one more year.