Last Updated On 27 December,2016 03:25 pm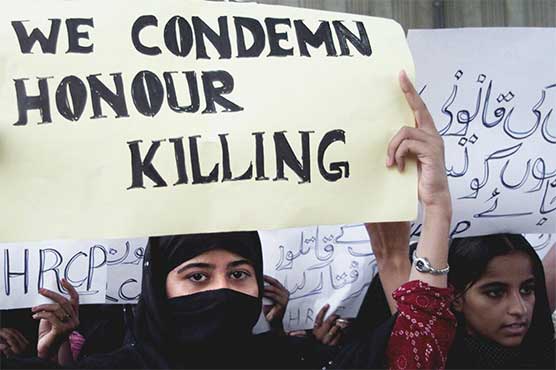 Sharp rise in honour killings is ringing alarm bells in minds of both lawmakers and human rights act
LAHORE (Dunya News) – Two hundred and forty six persons including 185 women were murdered in the spate of 'honour killings' in Punjab in year 2016.
Renowned social media celebrity Qandeel Baloch was among the victims who fell prey to wicked practice of 'honour killing'.
---
ALSO READ: Qandeel Baloch murdered in Multan for 'honour'
---
As per data obtained by Daily Dunya, 46 men were also killed for honour. Likewise, 29 wives were killed by their husbands over alleged illicit relations.
It was learnt that pistols were used in 84 murder cases, while 51 persons were killed by use of other weapons. Ninety five percent of the weapons used in honour killing incidents were unlicensed.
It may be recalled that at the beginning of this year, in month of February 2016, Punjab Assembly had passed women protection bill which criminalised all forms of violence against women and also provided them with special centers which remove the hurdles that complicate a woman's quest for justice.
Likewise, Parliament had adopted anti-honour killing and anti-rape bill in October 2016.
Despite legislation, a sharp rise in honour killings is ringing alarm bells in the minds of both lawmakers and human rights activists.
It may be mentioned here that 240 persons were murdered in 'honour killing' in 2015.