Last Updated On 05 December,2016 12:58 pm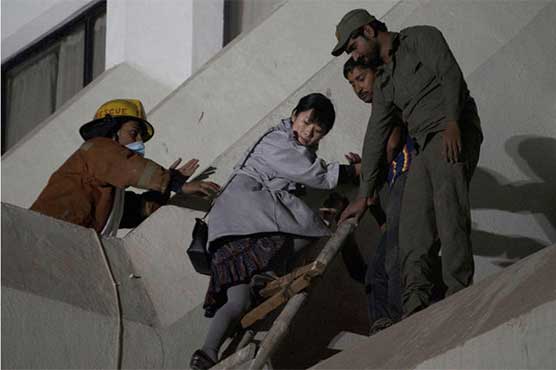 Fire broke out at a hotel in Shahra-e-Faisal Karachi.
KARACHI (Dunya News) - At least 11 people were killed when a four-star hotel in Pakistan's southern port city of Karachi caught fire early Monday.
Reportedly, 75 people suffered injuries in the blaze, which started in Regent Plaza hotel's kitchen.
---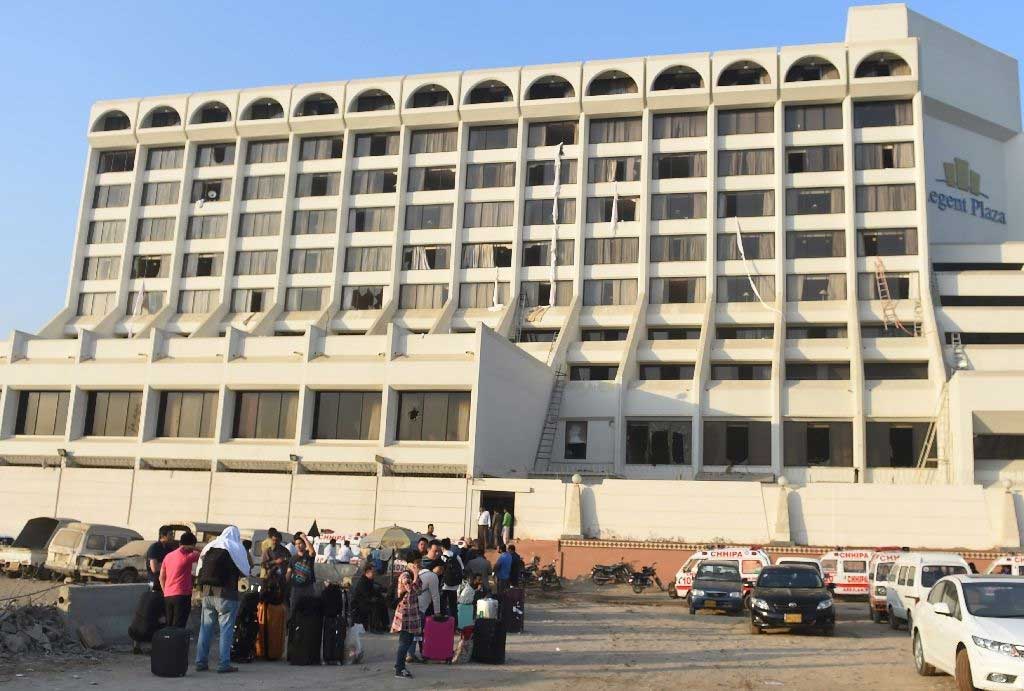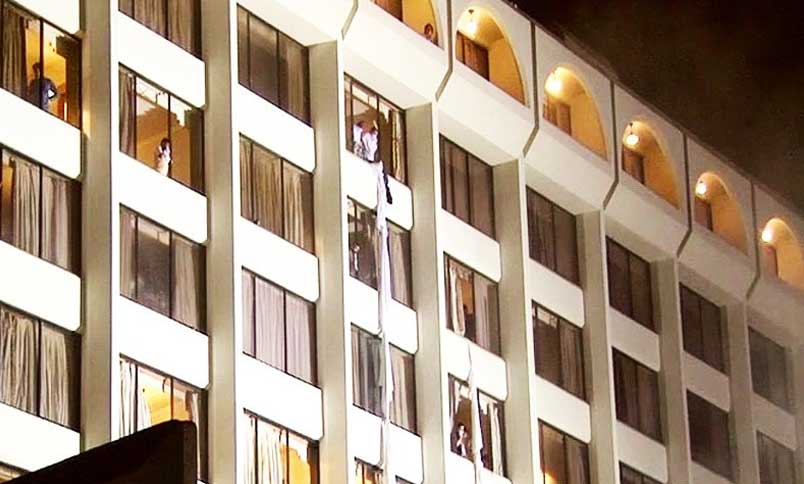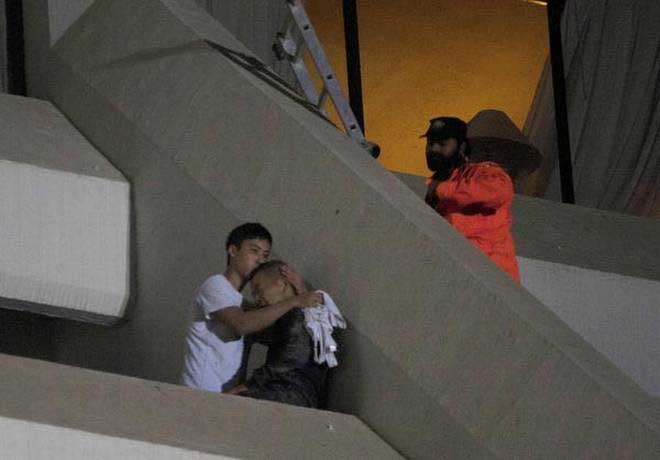 TV footage of the incident showed guests at the hotel using bedsheets to climb down from windows.
---
Head of emergency at Karachi's Jinnah Hospital, Dr. Semi Jamali said some foreigners were among those being treated for burns. Three women and two doctors were among those died in the incident.
---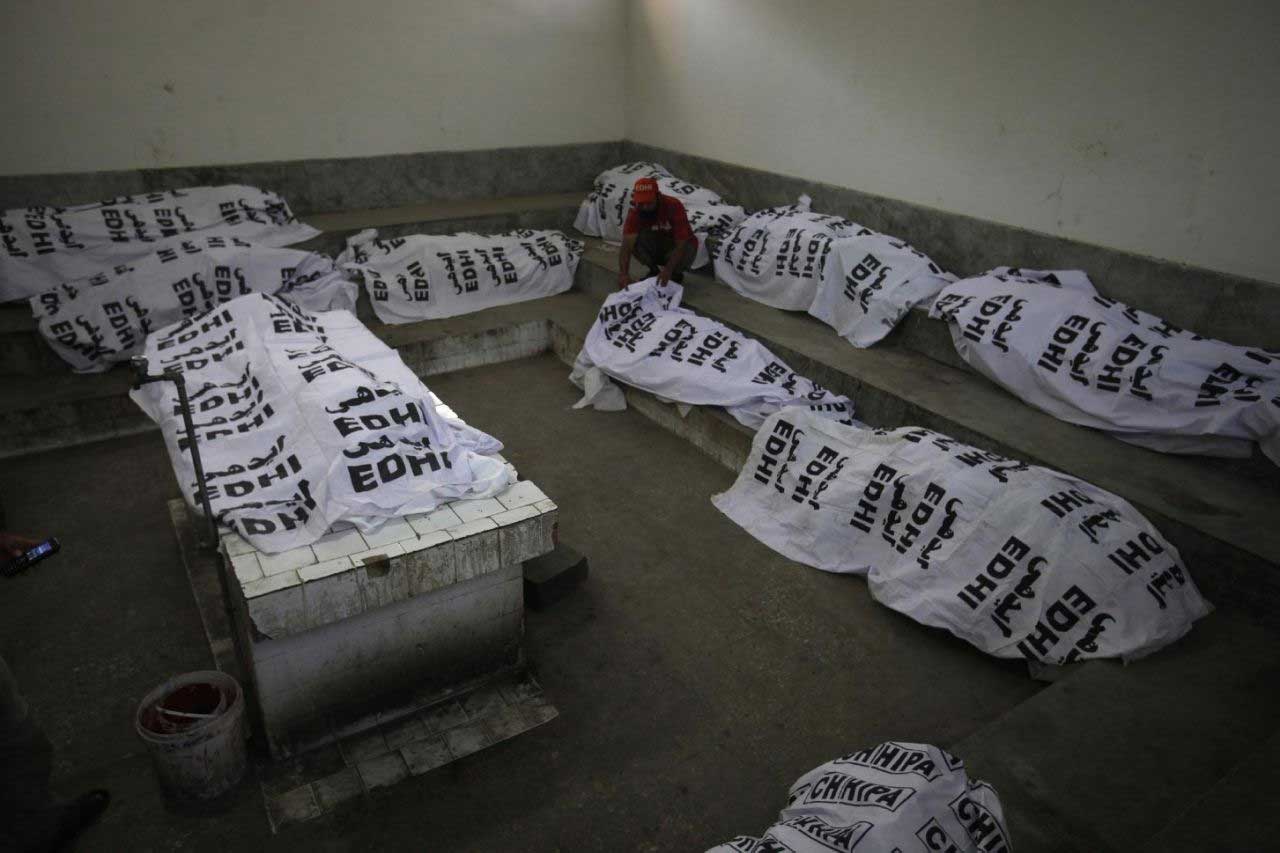 Bodies of the victims were shifted to morgue (AP Photo)
---
Pakistan cricketer Sohaib Maqsood was present in the hotel at the time of the incident. Another cricketer Yasin Murtaza jumped from the second floor to the ground and fractured his ankle. Karamat Ali was injured by broken glass.They were in Karachi to participate in the Quaid-e-Azam trophy event.
Sixteen PIA cabin crew members belonging to Islamabad and Peshawar also received injuries, a PIA official said.
Mayor of Karachi Waseem Akhtar visited the site of the incident and while talking to media, he said the fire has been controlled but the cause of the fire could not be determined as of yet. He said rescue work was hampered due to absence of an emergency exit and spread of heavy smoke.
---
WATCH VIDEO: