ECL removal case: Ayyan's plea forwarded to SHC CJ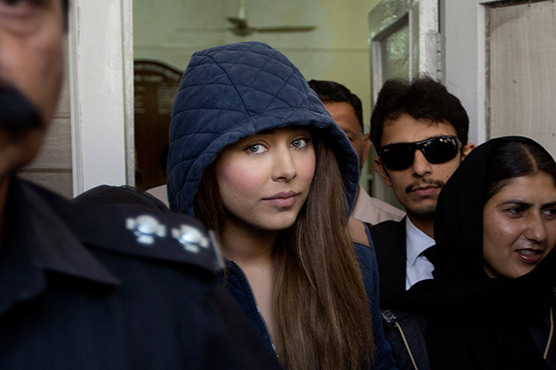 The case has now been forwarded to the CJ of the high court
KARACHI (Dunya News) – Plea over removal of Ayyan Ali's name from Exit Control List (ECL) has been forwarded to Chief Justice (CJ) of Sindh High Court (SHC) on Thursday after two judges encountered a difference of opinion in the issue.
The development has come in after Interior Ministry removed name of the fashion model from ECL over SHC's order but as she was to fly to Dubai, the name was put back on barring her to leave the country.
Once SHC started hearing the case after Supreme Court (SC), a division bench comprising of Justice Ahmed Ali M Sheikh and Justice K K Agha held the verdict until later.
However, judges' difference of opinion after the verdict was released halted Ayyan's departure again.
In the four-page order of the SHC, Justice Sheikh stated that a case against Ayyan was being heard in Punjab and SHC had no jurisdiction in the issue whereas, Justice Agha ordered the ministry to remove her name from ECL and file a report within ten days.
The case has now been forwarded to the CJ of the high court.
Ayyan Ali was detained at Islamabad airport in March 2015 as she attempted to smuggle around US $508,000 to United Arab Emirates (UAE).
---
WATCH VIDEO REPORT: