Last Updated On 10 November,2016 11:22 pm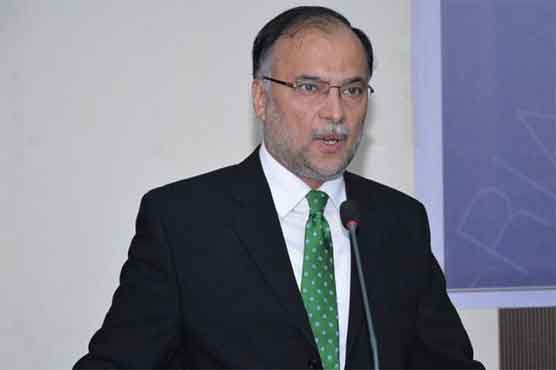 some hidden forces want to make CPEC unsuccessful, says Ahsan Iqbal
PESHAWAR (Dunya News) – Federal Minister for Planning and Development Ahsan Iqbal has suggested that China-Pakistan Economic Corridor (CPEC) should not be made controversial through the court proceedings.
He expressed this in a meeting with Chief Minister Khyber Pukhtunkhwa Pervaiz Khattak as both the leaders discussed matters pertinent to CPEC.
"The reservations over CPEC by some of the parties within KPK would be removed," vowed Ahsan Iqbal.
Ahsan Iqbal also cleared out that some hidden forces want to make CPEC unsuccessful and all the efforts to drag the matter into court need to be stopped.
He also let it be known that where there are disputes and court proceedings, investments don't come at those places.
Minister for Planning and development also rejected all the reservations made regards to CPEC as he explained that the projects part of eastern route will also be part of western route. He expressed that no distinction regards to CPEC will be made to KPK.
Ahsan Iqbal also expressed that the news of unequal distribution in CPEC are all baseless.