10 killed, over 50 injured in explosions at Gadani ship-breaking yard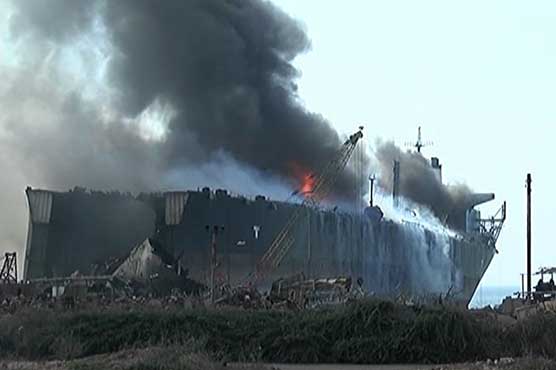 Some 200 others are reportedly trapped inside the yard.
KARACHI (Dunya News) - At least ten workers have been killed and more than 50 injured in a series of explosions triggered by a blaze at the Gadani ship-breaking yard in the southwestern province of Balochistan, about 50 kilometres northwest of Karachi.
Some 200 others are reportedly trapped inside the yard, with the fire still raging.
---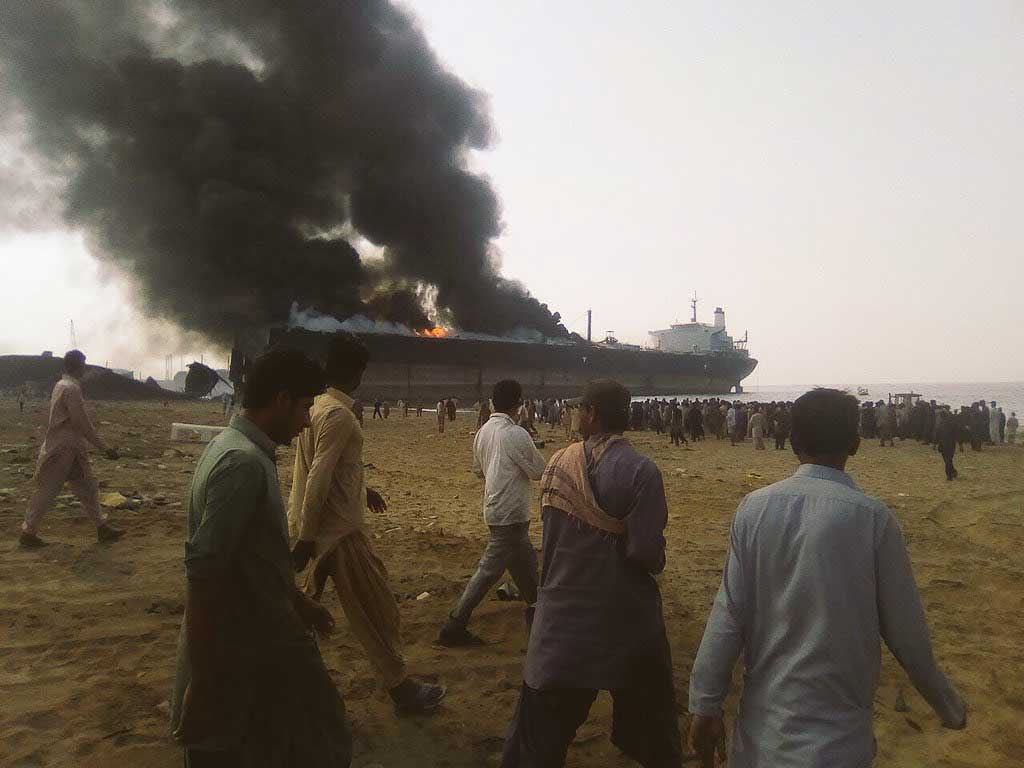 TV footage showed a thick plume of black smoke rising from the ship
---
A police official said the incident happened due to gas welding work.
Eyewitness said that flames from the welding fall into the oil tank of the yard, causing fire and explosions.
Hospital sources said that 10 people were killed, 50 others injured and around 40 saved their lives by jumping off the ship when fire erupted.
Prime Minister Nawaz Sharif expressed deep grief over the incident and directed the concerned authorities to speed up rescue operation.
Gadani ship-breaking yard is the world's third largest ship breaking yard. The yard consists of 132 ship-breaking plots located across a 10 km long beachfront at Gadani.