Last Updated On 11 September,2016 10:42 pm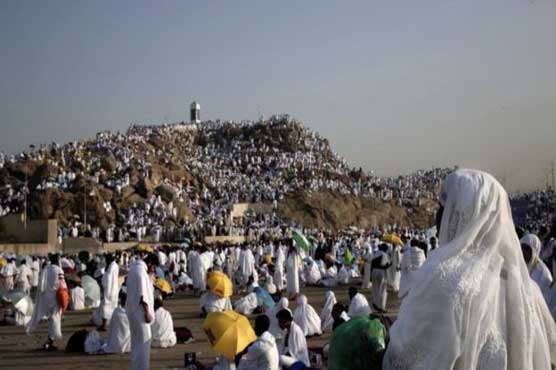 Waquf-e-Arafat is one of the most significant parts of Hajj rituals
Makkah Al-Mukarramah (Dunya News) – The tears were unstoppable in the plain of Arafat and everyone could be seen asking for forgiveness from the Creator, reported Dunya News.
Waquf-e-Arafat is one of the most significant parts of Hajj rituals and which is full of blessings and bestowals.
Innumerable pilgrims in various sizes, shapes and colors are bowed with shamefulness for their follies and asking for divine forgiveness.
On the auspicious occasion of Hajj, pilgrims are praying for the whole Muslim Umma that is facing crisis after crisis over the past so many years.