Last Updated On 30 August,2016 05:59 pm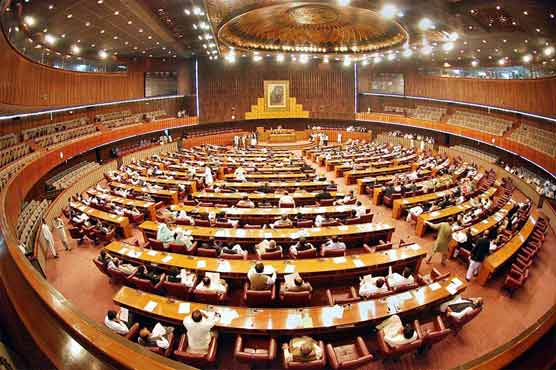 MQM founder's act of seeking help from India, Israel was shameful, committee members say
ISLAMABAD (Dunya News) – National Assembly's (NA) Standing Committee on Law and Justice on Tuesday approved the condemnation resolution against Muttahida Qaumi Movement (MQM) founder and also approved the Pakistan Army (Amendment) Bill 2015 during its proceedings as well, reported Dunya News.
The session of the standing committee was presided over by committee chairperson Chaudhry Bashir Virk as members termed MQM founder's remarks against Pakistan and the country's institution as shameful.
Action against MQM founder was also demanded according to Article-6 of the constitution in the resolution presented by Pakistan Tehreek-e-Insaf (PTI) leader Dr Arif Alvi. Participants of the meeting stated that MQM founder's act of asking for help from India and Israel was also shameful.
Amendment in Pakistan Army (Amendment) Bill's clause 175 sub-clause 3 was also approved in the meeting.