ECL row: Model Ayyan submits reply over Interior Ministry's plea in SC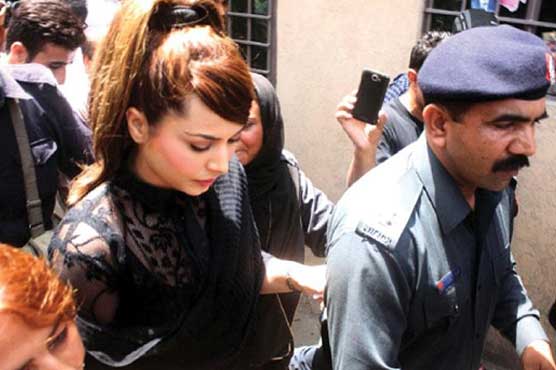 Ayyan expressed that SHC's verdict of excluding her name from ECL was on merit.
ISLAMABAD (Dunya News) – Ayyan Ali on Monday has submitted a reply in Supreme Court (SC) over Interior Ministry's plea against striking off the model's name from Exit Control List (ECL).

Lawyer Latif Khosa filed a written reply in SC on the behalf of Ayyan Ali. The model girl termed the act of including her name in ECL as illegal and said that the interior ministry has not sent any notice before adding her name in the list.

She said the Constitution of Pakistan gives freedom of transportation to every citizen and no action can be taken without following legal proceeding in this regard.

Ayyan expressed that Sindh High Court (SHC) announced verdict on merit, therefore, she requested to dismiss Interior Ministry's appeal.

Ayyan Ali was booked in March last year at Islamabad's Benazir International Airport for attempt to smuggle US $506,800 to United Arab Emirates (UAE).

Airport Security Force (ASF) had apprehended Ali before she allegedly boarded a private airline flight.

After almost nine months of her arrest, the model was indicted in the currency smuggling case but she pleaded not guilty to the charges.

A trial into the case is still underway.