Last Updated On 26 March,2016 06:59 am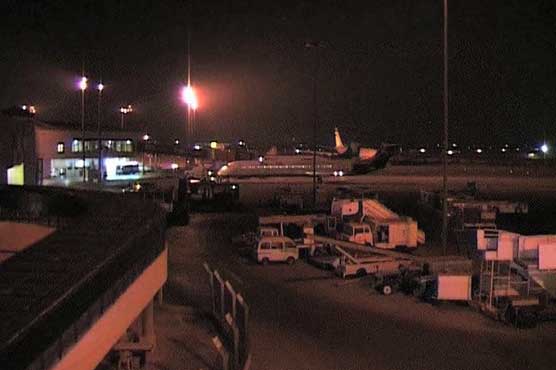 Medical check-up of pilot will be conducted, say Civil Aviation sources.
KARACHI (Dunya News) – A Pakistan International Airlines (PIA) flight PK-1782 arriving from Toronto to Karachi crashed into a jetty late Friday night. None of the passengers on-board suffered any injury and were safely rescued from the airplane. Civil Aviation sources say that the department has decided to conduct a medical check-up of the pilot of the crashed plane in order ascertain the cause of the accident.
According to the details, flight PK-1782 crashed into the jetty during landing. The plane's left engine suffered damage due to the accident and caused the doors to lock. More than 200 passengers were left trapped in the aircraft for almost an hour after the crash.
PIA's staff safely recovered the passengers after an hour with the help of a ladder.
Meanwhile the concerned pilot appears to be reluctant for the medical check-up, saying that he will go through the examination only in the presence of officials of Pakistan Airline Pilots' Association (PALPA).