Last Updated On 07 March,2016 12:42 pm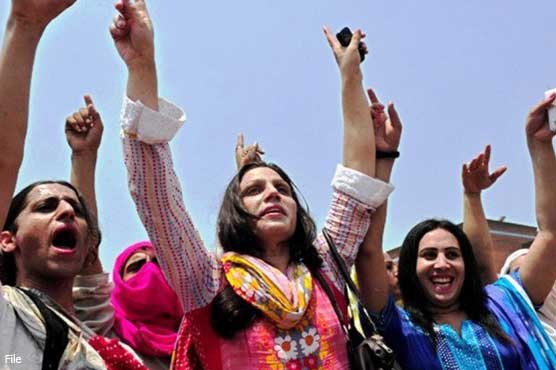 The bill was approved by the Punjab Assembly on February 24
MULTAN (Dunya News) – Transgender community has rejected Women Protection Bill and has announced to protest, Dunya News reported Monday.
The community has termed the bill against 'man's honour' and demanded the government to review it.
Members of the Shemale Association said that Women Protection Bill would not help in cases like Wani and denied inheritance.
---
Also read: Transgender persons given opportunities of better lives in Lahore
---
Terming the bill an attempt to move to a more liberal society, they said that it would escalate divorce cases.
It should be noted here that the bill is under discussion on several fronts including Council of Islamic Ideology (CII) however, the government has stated that it would not be taken back.
On March 2, The Council of Islamic Ideology had stated that Punjab's bill pertaining to protection of women is against the Constitution and two-nation theory.
---
Know more: Women protection bill conflicts with Constitution, two-nation theory: CII
---
On February 29, Punjab Governor Malik Rafique Rajwana signed the Women Protection Bill.
The bill approved by the Punjab Assembly on February 24 was signed by the governor after which its gazette notification was issued.
In the first phase, the bill will be implemented in Multan.
The government will announce dates of implementation of the bill in every area.
The bill states that female victims of domestic violence cannot be evicted from homes without their consent and in case of such an event. The court will reinstate the concerned female's position.
The bill also states that those accused of throwing acid on women, rape and other grave offences will be restrained from visiting the female's work place or areas. The offender may also be restrained by the court from contacting the woman based on the evidence submitted by her.
The accused person will have to maintain the stated distance from the concerned female as ordered by the court in view of the events.