Mumtaz Qadri's hanging sparks countrywide protests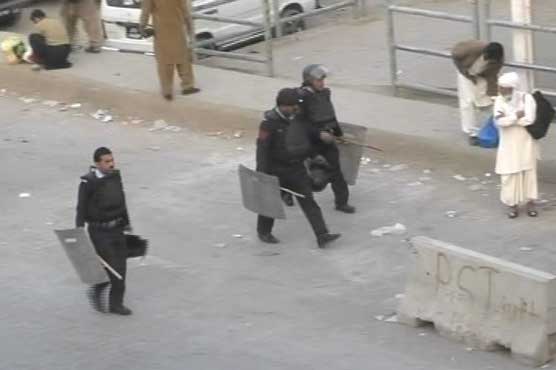 Qadri gunned down the former governor on 4th January 2011
LAHORE (Dunya News) – Incensed locals have launched protests in different cities against hanging of Punjab governor Salman Taseer's killer, Mumtaz Qadri, Dunya News reported Monday.
Section 144 has been imposed in the provincial capital to counter attempted rallies causing trouble in the city. Ravi Bridge is shut for traffic while heavy contingent of police has been deployed at the site.
Protesters are staging demonstrations at Lahore's Shahdara Chowk while in Karachi, Shahrah-e-Faisal is blocked. Ghareebabad area of Sindh's capital also witnessed protests and road leading to Liaquatabad from Hassan Square was closed for all kinds of traffic.
Route of the Lahore's metro has been restricted to M.A.O College due to the ongoing fracases in different areas.
Metro bus service is suspended in Rawalpindi as protesters have blocked the route and shut the key terminal. Flocks of people have also shut expressway and Faizabad bridge that connect the city with the federal capital. Protesters reportedly pelted dozens of vehicles with stones and broke window panes.
Workers of Sunni Tehreek (ST) demonstrated protest in Sindh's Hyderabad against Qadri's execution. Schools and shops were forcefully shut across the city.
In the morning, hundreds of people who hail Qadri as 'Ghazi' gathered at his family's house in Rawalpindi for last sightings. Reportedly, family of the murderer was asked on Sunday to visit him in jail as he was 'unwell'. However, the news about imminent execution was broke to them later on.
Qadri, a former police commando in Taseer's security protocol, gunned down the former governor on 4th Jaunary 2011 in Islamabad's Kohsar Market. Qadri was handed a death sentence by the Anti-Terrorism Court (ATC).
Read more: Mumtaz Qadri hanged in Rawalpindi jail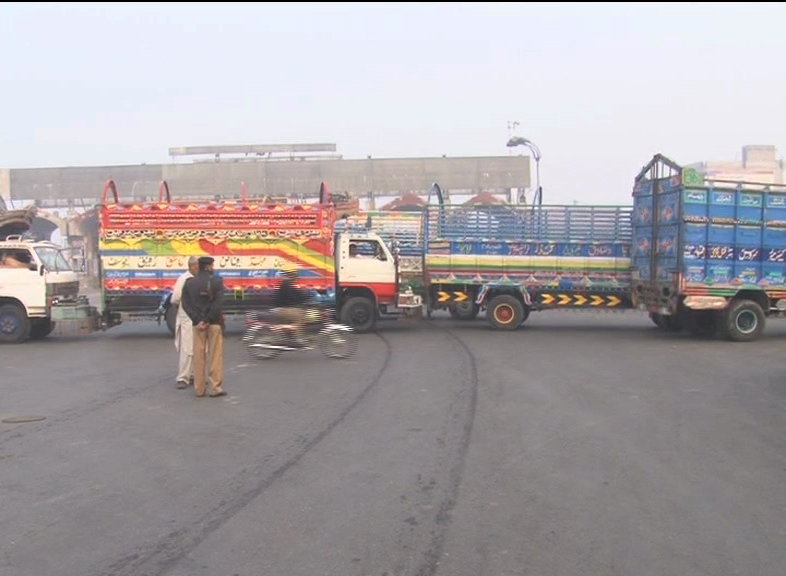 Lahore's Ravi Bridge at halt post the hanging
---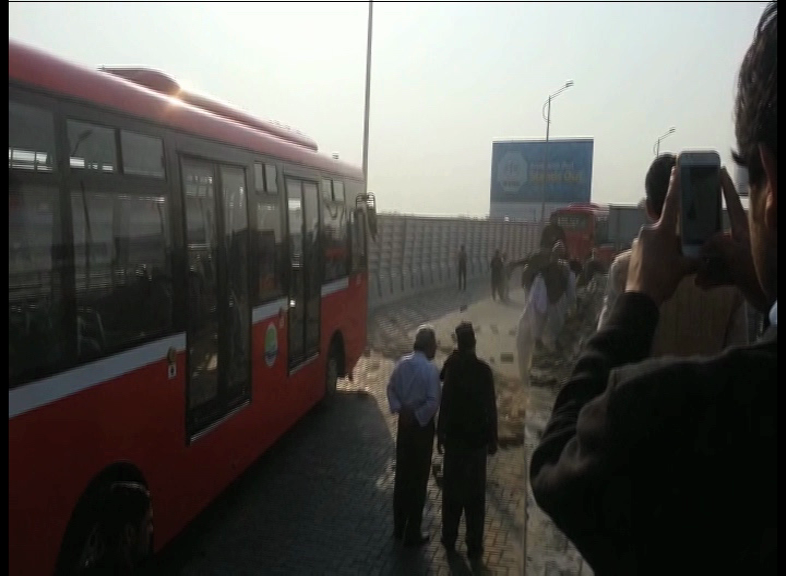 Maddened protesters shut Rawalpindi metro service
---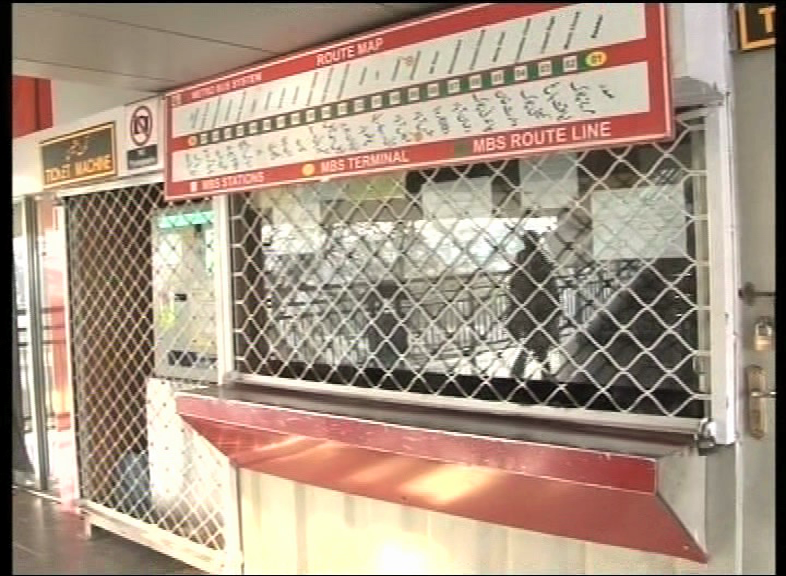 Counter closed at Rawalpindi metro station
---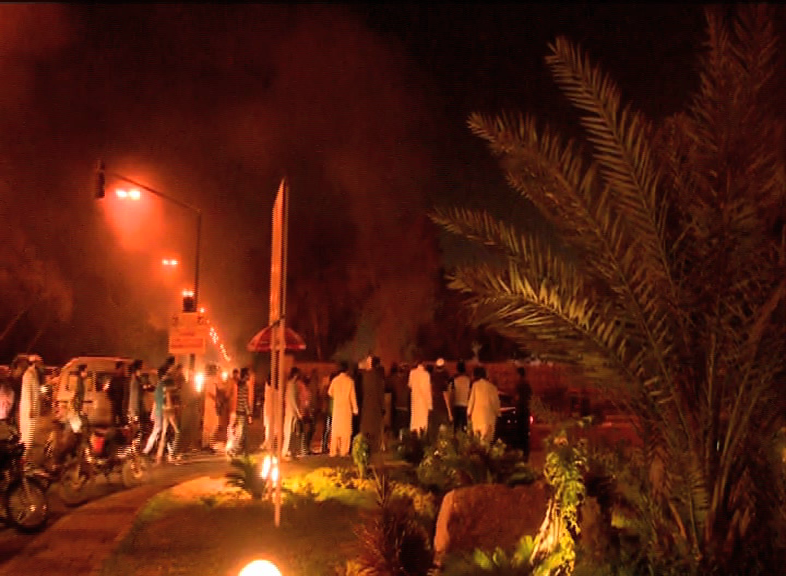 Still shows demonstrators protesting in the early hours today in Karachi
---