Operation Khyber 1: One Officer killed in Tirah Valley encounter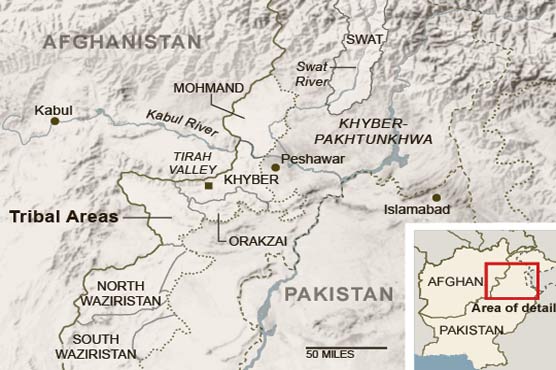 After the exchange of firing, militants fled away from the scene.
KHYBER AGENCY (Dunya News) – At least one officer killed during an encounter between security forces and militants in Tirah Valley on Sunday.
According to details, militants opened fire on security forces, retailing to which one security officer got killed.
After firing, Militants managed to escape from the scene. Moreover, their search is underway.
Earlier, At least ten militants got killed and several injured as a result of shelling on militant hideouts through jet planes in Tirah Valley Aka Khel in Khyber Agency on Wednesday.
According to sources, four militant compounds have also been destroyed by the forces.
Khyber 1 operation is continued in Tirah Valley and Bara for 13 days, as a consequence of which more than 70 militants were killed, dozens were injured and destruction of various hideouts was seen.
4 officers of security forces got died while 12 were injured in the operation.
Critical situation in region has caused 9,000 families to migrate to save havens.