Four more polio cases surfaced, toll soared to 108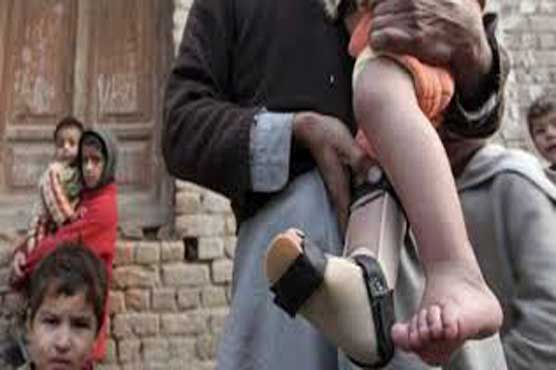 Polio virus has been diagnosed in patients from all provinces.
ISLAMABAD (Dunya News) – At least four new polio cases have emerged in the country, soaring the toll to 108, Dunya News reported.
According to the National Institute of Health, as many as four new polio cases have emerged.
Polio virus was diagnosed in five-year-old boy Umair or North Karachi.
The virus was also confirmed in ten-month-old Umaima of Peshawar and seventeen-month-old Gul Panrra of North Waziristan.
The first polio virus from Punjab in this year emerged in Kalar Kahar Chakwal where three-year-old Noor-ul-Huda was diagnosed with the polio virus.
The total number of polio cases rose to one hundred and eight comprising seventy patients from Federally Administrated Tribal Areas (FATA), nineteen from Khyber Pakhtunkhwa, ten from Sindh and one each from Punjab and Balochistan.