Altaf Hussain demands govt to provide security to assembly members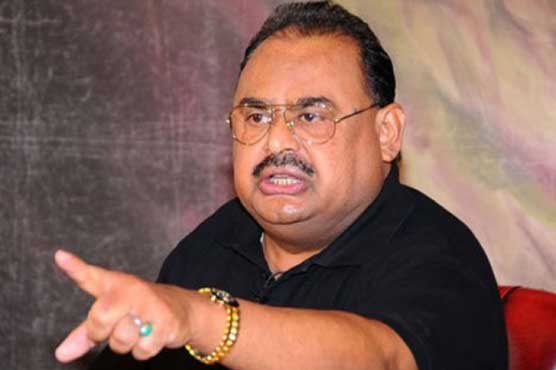 MQM chief said Tahira Asif and other MQM leaders received threats.
LONDON (Dunya News) – Muttahida Qaumi Movement (MQM) chief Altaf Hussain said on Wednesday that fearing from oppression of circumstances doesn't solve the problems, demanding the government to provide security to MQM members of assemblies, Dunya News reported.
MQM chief said in a statement that attempt to murder Member National Assembly (MNA) Tahira Asif is a continuation of terrorist attacks in the country. He said Ms Asif took care of MQM Punjab House workers like an elder sister.
Altaf Hussain said that Ms Asif and other elected leaders of MQM had been receiving threats of grave consequences.
He said that no elected representative has been provided security despite requests being sent to local administration and police.
Hussain demanded the government to provide adequate security to MQM's members of assemblies.
Tahira Asif was shot twice earlier today (Wednesday) by unidentified men at Iqbal Town area of Lahore in an apparent armed robbery attempt. She was rushed to the hospital and remains in a critical condition there.
According to reports, unidentified men opened fire as Ms Asif resisted the robbery attempt. Hospital sources say that the MNA received two bullets and is in a critical condition at Lahore's Sheikh Zayad Hospital.