Body of Multan treasure hunter found: rescue officials
Last Updated On 14 April,2014 About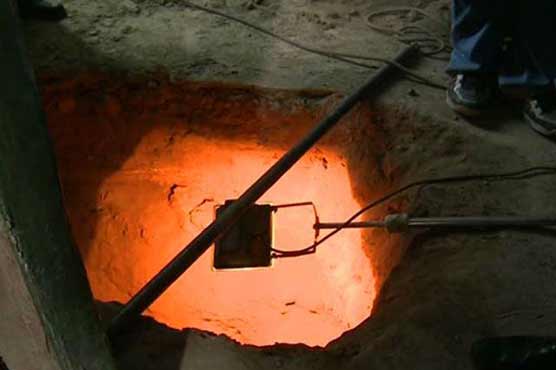 Zeeshan dug up part of his house in a bid to retrieve hidden treasure on the advice of a fake peer.
MULTAN (Web Desk) – Rescue personnel discovered the body of Zeeshan who dug a 50-foot deep tunnel here looking for buried treasure.
20-year-old Zeeshan who blindly followed his fake peer, dug a 40-feet deep and 2-feet wide pit in his house after years of hard work. Reportedly, the man got buried due to the inside collapse as he entered the pit last night.
His body spotted 44 hours after the rescue operation started and the team is currently struggling to take the body out of the shaft.
Zeeshan's father had earlier said that three months ago a peer visited their house and told them that they had a large treasure buried beneath. In a statement to the police, he and Zeeshan's mother said they had told their youngest son to dig under the house.
The neighbours record that Zeeshan has attempted such a quest before. Most neighbours think that the man alone cannot have started such a quest, speculating that the whole household might be involved.

---
---

Advertisement