Mastermind of Nanga Parbat attack arrested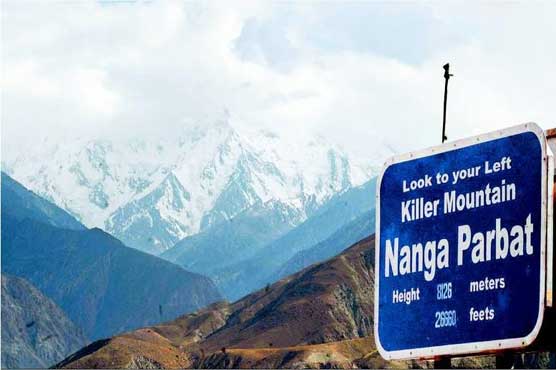 The suspect has been identified as Qaribullah Alias Hassan.
(Web Desk) - Mastermind of attack on foreign tourists in Nanga Parbat has been arrested from Chilas area of Gilgit-Baltistan. on Thursday.
The suspect identified as Qaribullah Alias Hassan is former chief of Tehreek-e-Taliban s Chilas chapter.
He was shifted to undisclosed location for interrogation.
On June 22, about 16 militants, reportedly dressed in Gilgit Scouts uniform, stormed a high-altitude mountaineering base camp in Gilgit–Baltistan and killed 10 foreign climbers, as well as a local guide.
Three of the climbers were from Ukraine, two were from China including one Chinese-American, two others from Slovakia, one from Lithuania, and one from Nepal.
Later, TTP claimed responsibility for the shootings, saying they had set up a new faction, Junood ul-Hifsa, to kill foreigners to avenge US drone strikes on Taliban and Al-Qaeda operatives.