PTI, JI to join PML-N's sit-in for ECP reforms
Last Updated On 27 January,2013 About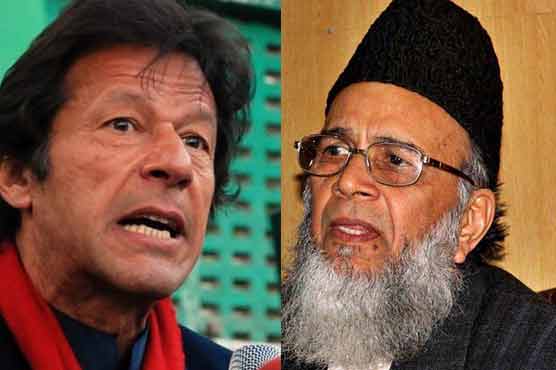 PTI and JI have decided to join PML-N proposed sit-in for reforms of Election Commission (ECP).
LAHORE: Talking to media here on Sunday, Pakistan Tehrik-e-Insaf chairman Imran Khan announced that his party would participate in sit-in of Pakistan Muslim League-Nawaz in Islamabad.
He said that for sake of reforms in Election Commission for free and fair election, his party was ready to stand by any party.
Khan said transparent elections were crucial for the country's destiny as without fair polls the rule of power would again transfer to the corrupt politicians and the looters who have had looted the country.
Meanwhile, Jamaat-e-Islami (JI) Secretary General Liaquat Baloch also announced that his party would participate in the sit-in of PML-N in Islamabad.
Leader of Opposition Chaudhry Nisar telephoned Baloch and invited the JI in sit-in against Election Commission of Pakistan's violation of the Supreme Court's orders regarding verification of electoral rolls.
Baloch told Nisar that the JI welcomed the PML-N protest and their workers would participate in the sit-in.
He alleged that the ECP was violating the apex court's order by not using the military during verification of voter lists in Karachi.
Nisar had said that the rulers were also a part of this violation.

---
---
Advertisement