Two bills introduced in Senate
Last Updated On 22 January,2013 About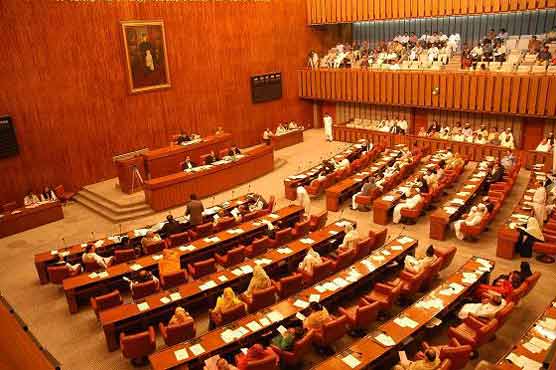 Two bills were introduced in Senate on Tuesday.
ISLAMABAD: "The Torture and Custodial Death (Punishment) Bill' 2013" was moved by Riaz Fatyana.
The bill aims at providing protection and security to citizens as well any other national residing in Pakistan from torture.
The other bill "The General Statistics (Reorganization) (Amendment) Bill' 2013" was moved by Yasmeen Rehman. The bill calls for a census every 10 years to allocate the resources justly.
The chair referred amendments in rules of procedures and conduct of business in the National Assembly 2007' moved by Yasmeen Rehman to the committee on rules' procedures and privileges.
The Senate passed "The Pakistan Academy of Letters Bill' 2012". The bill moved by Law Minister Farooq H. Naek provides for the establishment of Pakistan Academy of Letters.

---
---
Advertisement