Mahira Khan, Quickstyle's dance video causes upstir on net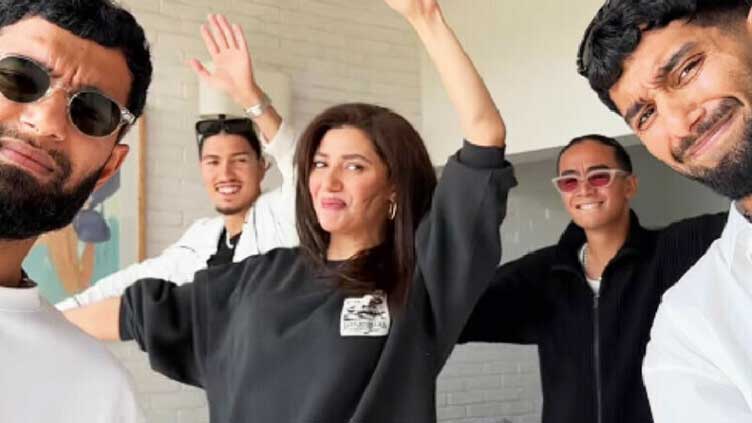 Entertainment
Mahira Khan, Quickstyle's dance video causes upstir on net
Dunya News (Web Desk) – Superstar Mahira Khan always manages to captivate the attention of her fans, whether it be her acting or dancing skills, as now she flaunts her dancing moves along with the noted dance group from Norway, The Quickstyle.

The "Humsafar" star and Norwegian dance group 'The Quickstyle' was seen together performing a classical dance on the song "Morey Saiyaan" from her movie "Parey Hut Love" (2019).

The video went viral after Mahira posted it on her official Instagram account with the caption, 'who is coolest?'

Mahira can be seen initially starting the video with her solo steps, and later on the Norwegian dancers joining in and following her lead. They can all be seen laughing and enjoying the dance.

The Norwegian crew reached Karachi last week, after their successful live concert with 'Coke Studio' in Dubai. They left fans awe-struck after their video of dancing on the song 'Kala Chashma' at a wedding went viral on TikTok and Instagram in the past month.

The renowned dance group also met Sinf-e-Ahan star Syra Yousaf and 'Kahani Suno 2.0' singer Kaifi Khalil – who rose to prominence with his performance in Coke Studio.

On her Instagram account, Mahira Khan has amassed over 9.7 million followers, courtesy of her excellent acting skills.