Last Updated On 22 July,2017 04:34 pm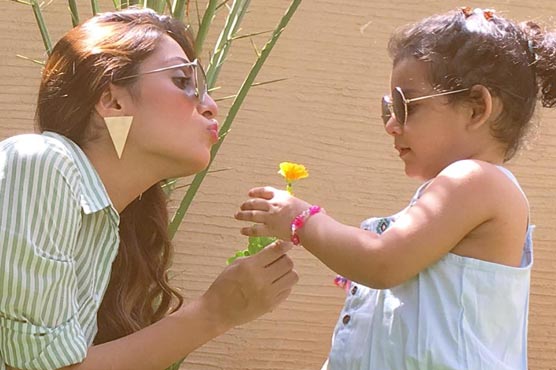 Yes you heard it right, the self-proclaimed digital evangelists didn't even spare Ayeza's girl
By Umair Sohail
---
With the emergence of unneeded digital evangelism on social media platforms, celebrities have found it difficult to survive without being told 'this is wrong'.
TV star Ayeza Khan shared a picture of two-year-old daughter on her birthday and some people were keen to point out her apparel. She was dressed as a mermaid on a beach and couldn't escape the wrath of self-proclaimed evangelists.
---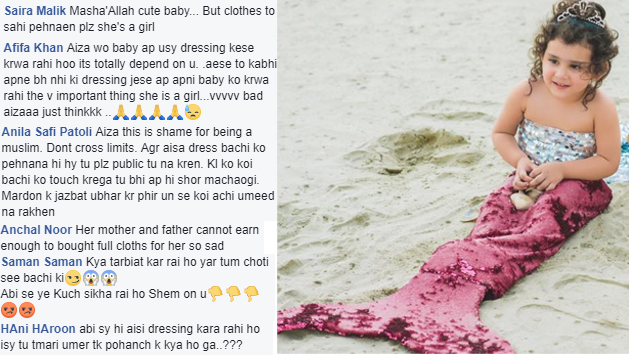 Source: Ayeza Khan Facebook page
---
There were a lot of offensive comments, but some crossed the line way and went way too far. The photo was captioned, "My darling turns 2 mashAllah". "Behuda labas main betion ko bahir nekalty hain pher khaty hain mashara bura ha (They send girls in vulgar dressing and say the society is bad)," was one of the comments.
However, it was good to see a number of people defending Ayeza and her daughter. They wrote against the moral guards. A Facebook user said, "Seriously people? Like u r trying to prove your point that a 2 year old is not following the proper dress code."
The rising number of moral bullies on the social media networks has turned the internet into a hostile battle field. Although a lot of people do come to the rescue, certain users of Facebook, Twitter and Instagram need to learn a lot when it comes to judging others lifestyle.
---