Dental clinic attack case: Key suspect contacted proscribed outfit's head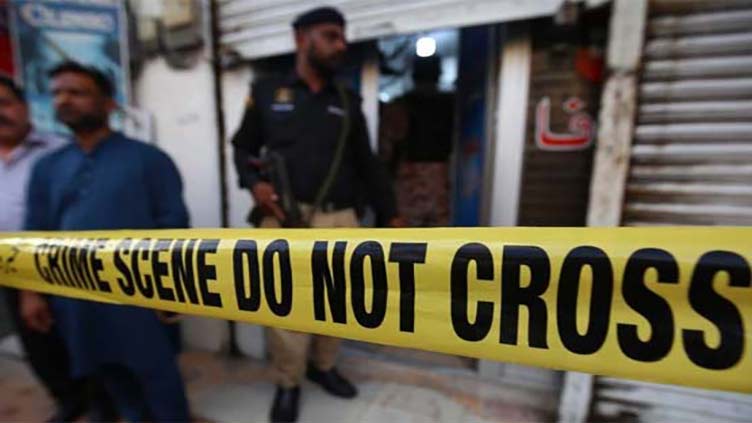 Crime
Dental clinic attack case: Key suspect contacted proscribed outfit's head
KARACHI (Dunya News) – Significant progress was made on Sunday in the dental clinic attack in Karachi as the key suspect contacted the wanted terrorist and head of the banned outfit on social media.
According to the details, the accused Waqar Ahmed was looking for a job for a long time and had bought a house in Shah Latif Town and related to Dadu. The accused and his accomplice were also provided with money for the incident and instructions were given from abroad to attack the dental clinic. The motorcycle used in the incident was hidden in a house in Shah Latif Town.
Additionally, a 5-member team was formed to facilitate the incident while the motorcycle was registered in the name of a person named Younis. Photos of the accused Waqar also surfaced as the accused and his accomplice kept driving the motorcycle alternately
The search for the accomplices of the accused is going on, as per the details.