Last Updated On 25 October,2017 12:54 pm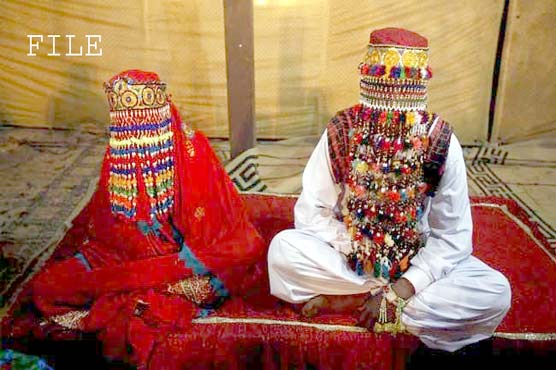 Seven persons including Nikah Khawan (marriage registrar) were arrested.
KOT MUBARAK (Dunya News) – Police arrested seven persons including Nikah Khawan (marriage registrar) in Dera Ghazi Khan's town Kot Mubarak, and foiled panchayat's attempt of marrying off an 11-year-old girl as vani.
According to details, a case of rape had been lodged against Kot Mubarak's resident Abdul Hameed, and the claimant Abdul Ghaffar demanded to marry his 11-year-old daughter Yasra to lift the case.
A panchayat was held to settle the matter in which Ismail, Ghulam Akbar, Abu Bakr, Hafeez Ullah, Allah Bakhsh Khar, Fazl-ur-Rehman Marha and Abdul Ghaffar were present. The panchayat ordered to give the girl as vani to Abdul Ghaffar.
The marriage ceremony was underway when the police conducted a raid to stop it. Yasra's father was also recovered from their custody and investigations have been started after registering the case.