The man who approached Sarfraz Ahmed is a net bowlers supplier and a part time level 2 cricket coach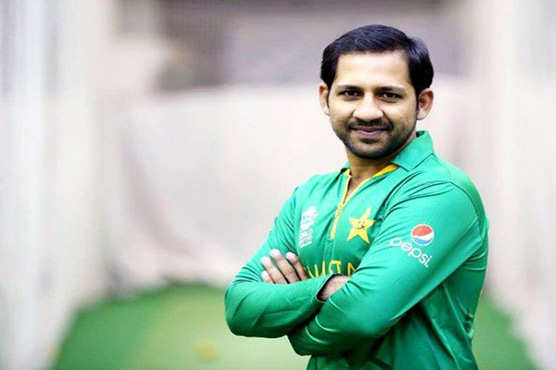 The bookie who approached Sarfraz Khan has been identified as Irfan Ansari
(Web Desk) The spot fixer who approached Sarfraz Khan has been identified as Irfan Ansari who provides net practice bowlers to different teams. Ansari has also been identified as a part time level 2 coach for cricket academies.
Ansari approached Sarfraz and offered to him to join in the spot-fixing after the 3rd One Day International match against Sri Lanka. However, the cricketer refused the offer and reported the incident to the PCB which in turn, redirected the case to the ICC as per the standard rules regarding such incidents.
It has not been confirmed whether Irfan Ansari was questioned by the apex body of Cricket or not. A reporter managed to get him on a conversation over the phone in UAE asking him about the incident to which, he replied "this is all humbug".
The reporter informed that Ansari was hesitant to talk on the issue and hanged up saying "I am driving now and will speak to you later". It is believed that he has been telling his friends that he made this offer "jokingly".
Irfan Ansari is a resident of the UAE as a Pakistani citizen, who has been living there since 1976.
According to the Daily Post, Ansari has played cricket for Sharjah Cricket Club and is a Level 2 cricket coach. "He is still involved in coaching as a part-time coach for different academies". "He also provides net bowlers to the visiting international teams. He provided net bowlers to the Pakistani teams in the PSL (Pakistan Super League)". "And has also provided few bowlers to the IPL teams when the IPL matches were held here", the Daily Post verified.
It is yet to be seen if Ansari was actually called and questioned by the International Council for Cricket.
Earlier, Najam Sethi had also confirmed in a tweet that "A player" was approached by the bookie and the player reported the incident to PCB following the standard protocol after refusing the bookie's offer.
Pakistan cricket team s head coach Mickey Arthur had also praised Sarfraz for reporting the spot fixing offer and was confidant that all his players would act in the same way.