Last Updated On 25 September,2017 04:45 pm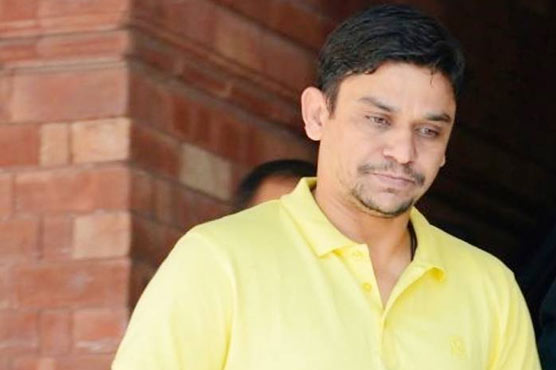 Latif's lawyer said his client received death threats telling him not to resist spot-fixing probe
(Web Desk) – Khalid s Latif lawyer Badar Alam has recently claimed that his client received death threat on phone call during June. The threat caller told Latif to not resist spot-fixing case probe launched by Pakistan Cricket Board (PCB), he added.
The right-hand opening batsman was banned for five years, and fined Rs 1 million in the spot-fixing scandal that erupted during the second edition of Pakistan Super League (PSL). The former Islamabad United player, along with his teammate Sharjeel Khan, was charged with allegations of spot-fixing against him under PCB's anti-corruption code.
Latif s lawyer claimed while talking to media that the 31-year-old had received death threats via phone call and text messages in the month of June when PCB was probing him in spot-fixing case. Latif remained silent because he didn t want his family members to get into trouble, he told further.
Alam said a call was received during third week of June in which Latif was threatened to be buried with his parents in Karachi if he didn t comply with PCB s allegations and probe against him in tribunal. It was claimed that Latif was told on the phone call not to resist the spot-fixing case probe or else he could face harsh consequences which he himself will be responsible for. He said that Federal Investigation Agency (FIA) have been conveyed the concerns and it has been brought into their attention that Latif required security for his safety.
Alam also expressed his reservations against the verdict in cases of Khalif Latif and Sharjeel Khan saying PCB didn t get them a fair trial.