Shahid Afridi's brain hasn't developed according to age: Gautam Gambhir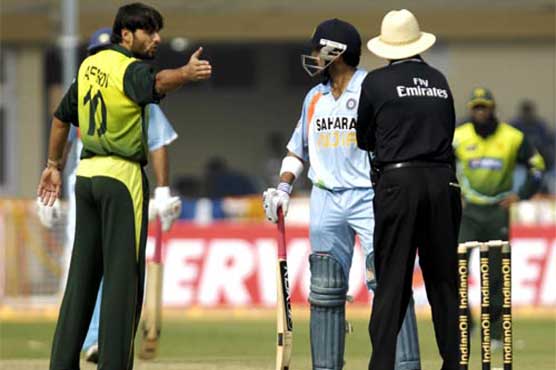 Gambhir expressed his views in an Indian program.
MUMBAI (Dunya News) – Indian batsman Gautam Gambhir has once again started verbal war with Pakistan's star all-rounder Shahid Afridi, and said his brain has not developed according to his age.
Gambhir expressed his views in an Indian program which Shoaib Akhtar was also a part of. The left-handed batsman said everybody knows Shahid Afridi is not getting older with time, and his brain has also not developed accordingly.
Shoaib Akhtar responded to his statement and said there has been a misunderstanding between both these stars which could never be cleared. Akhtar said Shahid and Gautam both are beautiful human beings, and I am sure they will hug each other whenever they meet.
Let it be known that Shahid Afridi had earlier said that he can be friend with any Indian player, but not with Gautam Gambhir due to his attitude which never allows him to be a friend with his Pakistani counterparts.