Last Updated On 09 March,2017 09:59 am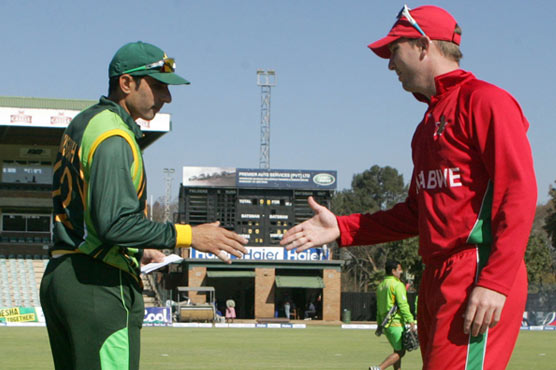 Zimbabwean Sports Minister said that Pakistan is a safe country for sports
ISLAMABAD (Dunya News) - Pakistan takes another step forward for restoration of international cricket in the country. Minister for Sports Riaz Pirzada officially invited Zimbabwean cricket team to tour Pakistan.
Sports Minister of Zimbabwe said, "Pakistan is a safe country for sports". He said that they were impressed by arrangments by Pakistan Super League (PSL) 2 final in Lahore and it was a great success.
Makhosini Hlongwane told that he would place these recommendations in front of the Zimbabwean Prime Minister, adding that the initiative would strengthen ties between both countries and he would convince their government.
Riaz Pirzada invited Zimbabwe for home series upon arriving at Islamabad Sports Complex on Wednesday.
---
VIDEO: Pakistan officially invites Zimbabwe team for tour
---