Highest inflation in six decades gives sleepless nights to low-income segment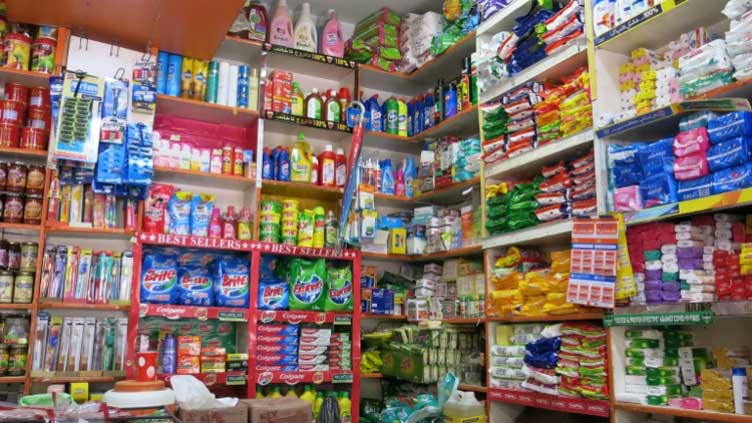 Business
Prices in urban, rural areas increased 32.97pc and 38.88pc year-on-year
ISLAMABAD (Web Desk) - Inflation measured by the Consumer Price Index (CPI) reached an all-time high of 35.37 per cent year-on-year (YoY) in March, revealed data issued by the Pakistan Bureau of Statistics (PBS) on Saturday.
This is the highest CPI increase on record since July 1965, according to the investment firm Arif Habib Corporation.
CPI for the month of Mar'23 clocked in at 35.4% YoY (+3.7% MoM). This is the highest YoY inflation since the available data i.e. July 1965. This takes 9MFY23 average inflation to 27.3% compared to 10.8% in 9MFY22.@PBSofficialpak @StateBank_Pak#Inflation #Pakistan #Economy #AHL pic.twitter.com/JaXWJUP8IW

— Arif Habib Limited (@ArifHabibLtd) April 1, 2023
In March 2022, inflation was recorded at 12.72pc. Prices in urban and rural areas increased 32.97pc and 38.88pc year-on-year, respectively.
The PBS data showed that the short-term rate of inflation measured by the Sensitive Price Indicator (SPI) last week hit a record 46.65pc, while monthly inflation recorded by the CPI reached 31.6pc in Febr¬uary — the highest in six decades.
Prices have gone up steeply over the past several months, with annual inflation above 20pc since June last year. The finance ministry, in its Monthly Economic Update & Outlook, on Friday had forecast inflation to rise further due to policy decisions made earlier to raise energy and fuel prices, the central bank's policy rate, and the rupee's depreciation to secure IMF funding.
The Economic Adviser's Wing of the finance ministry also conceded ineffective policy measures and the haplessness of the authorities in containing the inflationary spiral.
"Despite SBP's contractionary monetary policy, the inflationary expectations are not settling down," it said and also tried to attribute the challenge to Ramazan-oriented demand pressures.
It warned that bulk buying during Ramazan might cause a demand-supply gap and result in escalation of essential items prices, although the government was alert to the situation and had already taken on board all provincial governments to ensure a smooth supply of essential items.